Oultan Park Gold Cup
Being part of a great club called Rallying History we have the opportunity to attend all sorts of events across the country.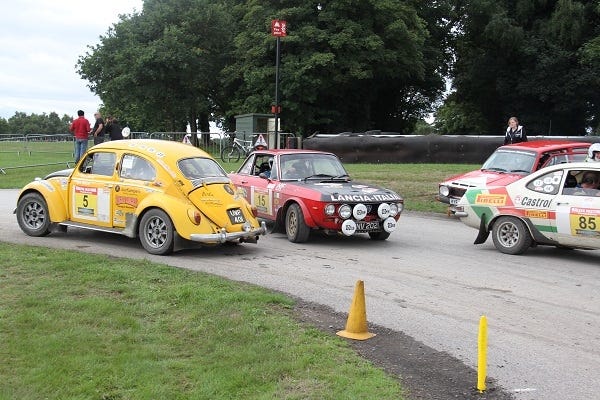 This August Bank Holiday weekend we were invited to attend the Gold Cup at Oulton Park in Cheshire.
The Gold Cup spanned the Bank Holiday Weekend, but the Rally Circuit was only open on Sunday and Monday.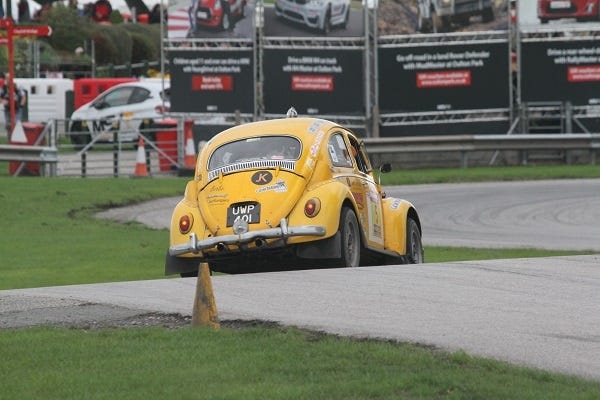 The Sunday was rain most of the day, and with the low friction surface being well watered from the sky, Bertie felt right at home chasing down the far more powerful cars out on the tight and twisty little stage.
On Sunday however, the sun tried to shine, and the weather was certainly, much better.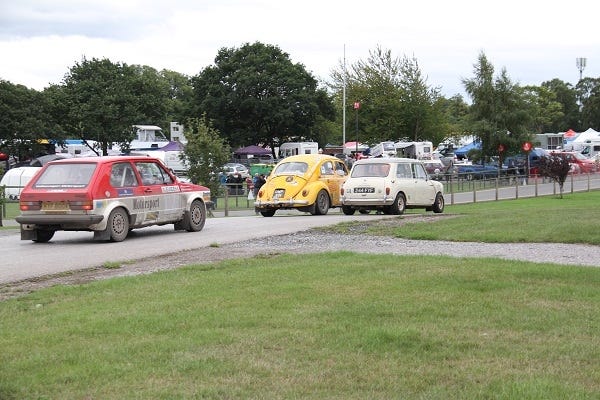 There was a huge selection of Rally cars on display on the track, from Metro 6R4, VW Golf Mk1, Lancia Fulvia, Chevrolet Firenza (if you haven't heard of this car, you will certainly hear it!!) Renault 5 Turbo, all sorts.
We were able to get some passengers, that had signed on and done a safety briefing, out in some of the cars, and we all had fun swapping about and trying out other people's cars as passengers.
Bertie was enjoying himself out on circuit, getting a well earned shakedown in readiness for our event packed September and October.
We hope you enjoy the photos and please take
time to check out the latest with the team at:
You can catch the team in action at the following events over the next couple of months:
16th September: Firle Hill Climb (Bo Peep Hill Climb)
4th-7th October: Wales Rally GB
14th October: Brooklands Motorsport Day