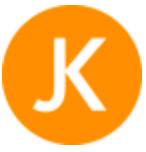 More from this author
Australia - Full Circle
Our journey began in January 1990, after a few months travelling through India, Nepal, Thailand, Malaysia and Singapore, we finally arrived in Darwin, Australia around May 1990.
Despite how small Darwin was, I remember there was actually a choice of VW buses that were being sold by travellers.
We bought a 1970 Bay from a German couple, who were about to leave Australia, and with no knowledge of this vehicle we set off into the outback.
We called the bus 'Winnie' and over the next 12 months we travelled all over Australia (see map).
Apart from dropping a push rod south of Sydney she performed superbly for the whole journey.
I took it really steady at 40mph, until the speedo broke, then I judged my speed by the kilometre markers and a watch.
Winnie had come with a map of Australia, and it was wonderful each time we pulled up in a place like, Coober Pedy, Broome or Monkey Mia, to see that there was a mark or comment on the map indicating that 'Winnie' has been there before.
When we left Australia we sold Winnie to another traveller for exactly what we paid for her. We did consider keeping her as we had become so attached, but we needed the money.
When we decided to have a bus restored a few years back, I did try to track her down but as I only had the licence plate to go on, I was unsuccessful.
So if anyone knows what happened to 7ER 710 on a WA plate, I'd like to hear from them.
25 years on we have gone full circle, with our new 1973 bus called 'Colin', more adventures await.