Here's a quick update from 'Hurricane' Hannah Cockroft, MBE the world record smashing Paralympic wheelchair sprinter who we at JK are so proud to sponsor.
If you haven't heard of Hannah before, she's an absolute superstar who has set – and smashed – World Records all over the world. She competes in the T34 class at events, covering 100, 200 and 400 meters in her specialised chair (named 'Tink').
We became one of her sponsors after speaking to her dad, Graham. He's a long term JK customer, and has used JK parts and accessories to restore his T2 Bay, Gizmo.
As you can see in this video, Gizmo sometimes joins Hannah and Graham on their training outings, which is super cool!
You can catch Hannah competing in the London Para Athletic Championships 2017, which take place between 14th – 23rd July 2017. We'll all be cheering for her, and we hope you will be, too!
Hannah took some time out from her incredibly busy schedule to give us an update of what she's been up to since we last wrote about her in Kamper News last year.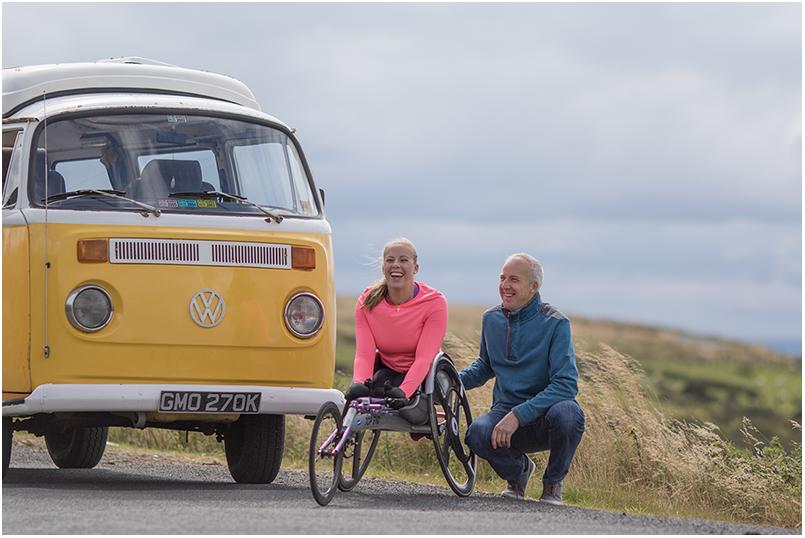 Hannah writes:
"I started 2017 with a month Down Under in Perth, Western Australia. My coach originates from there and as she flies home every Christmas for some family time, we take the chance to fly out and meet her for some sun and hard training once the festivities are over. Perth has some brilliant road training options, which are perfect for the winter months, when we concentrate on mileage, endurance and building strength. Where better to push 10-15miles a day than by the beach in the sunshine? Definitely a little more inspiring and good for the soul than Yorkshire hills in the snow! My training group and I then spent 10 days in Mallorca in April. A little closer to home, but a fast track and some hot weather guarantees great final preparation leading into the season. Here, we focussed a lot more on speed and power, compared to the long pushes earlier in the year.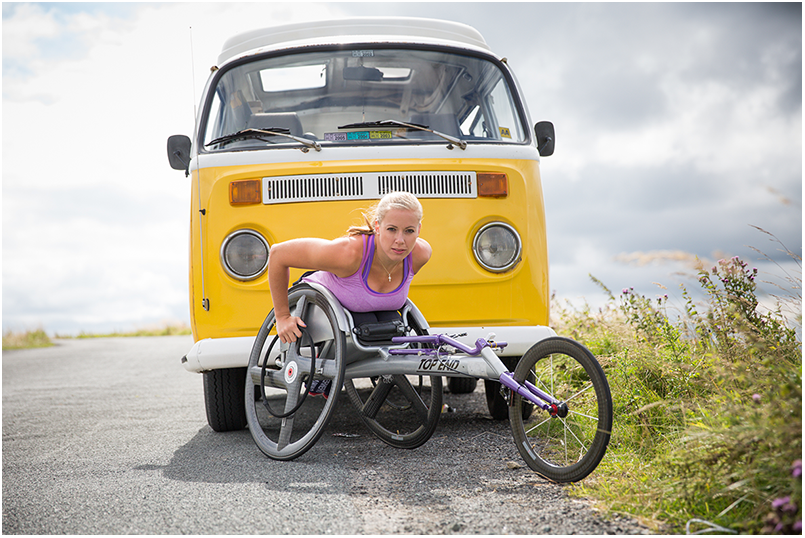 The trips seemed to pay off though, as I opened my season at the beginning of May at the BUCS Championships in Bedford with my fastest ever solo time in the 800m, 1.59.44, in the pouring rain.
I competed again that weekend, become British Champion over the 100m, at the British Wheelchair Racing Championships in Aylesbury.
We then travelled some more, heading over to Switzerland to race on the fastest tracks in Europe. Unfortunately, on the way over, my chair suffered some damage, so on the start line of the following three race meets, and over the six days of intense competition, Tink (my racing wheelchair) was held together by duct tape and cable ties!
Fortunately, it didn't seem to hinder my performances. At the Daniella Jutzeler Memorial meet, the first of the three competitions, I broke my 100m World Record by 0.03 of a second (17.28), a record I've been chasing for 3 years and my 400m time was almost a full second quicker than my time in Rio, another new World Record in 57.86.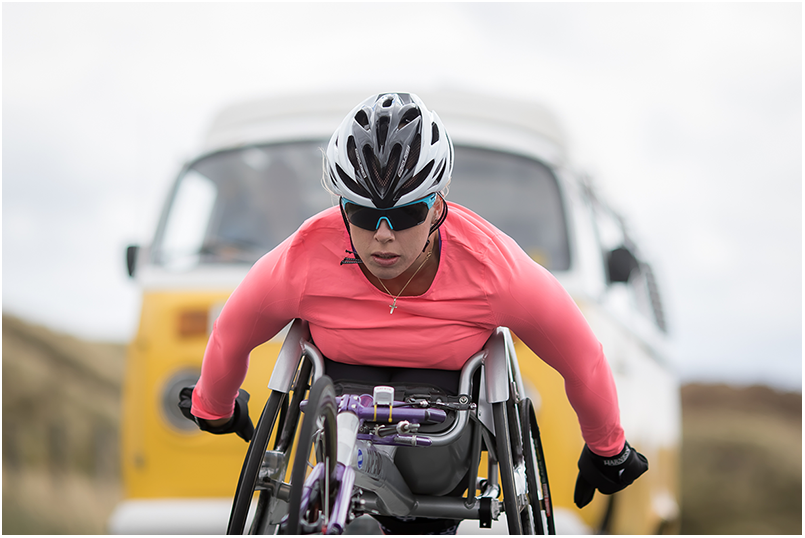 Two days later saw the start of the Swiss Nationals. Here, I brought my 400m time down even lower to 57.73 and absolutely smashed my best solo 800m time and the World Record, to win in 1.55.73; 5 seconds quicker than my winning time in Rio and 4 seconds quicker than my fastest solo time just weeks before.
Our time in Switzerland was brought to a close with the IPC Grand Prix, where I finished the series off by taking the 1500m World Record for the first time. I took the record time down by 11 seconds, to win in 3.50.22. I definitely won't be attempting to lower that record again anytime soon though, it was a little bit too far for my liking! So I came home extremely satisfied that my winter training had gone well and who knows what I will be able to do now in a fixed wheelchair?!
The World Championships are getting close now, and I'm using these last few weeks to make the final preparations in training. I'm feeling fit, strong and healthy and know I have some even better performances to give when they arrive.
I'm excited to return to the London Olympic Stadium where this all began for me and hope to add three more shiny medals to my collection as I race for Great Britain in the T34 100m, 400m and 800m.
Thanks so much everyone for your support this year, I hope I can do you proud!"
Photographer: Jodi Hanagan