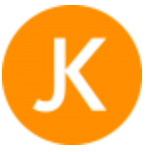 More from this author
All New Space-Saving Travel Essentials
An update from 2022!
This blog was originally written back in 2016, and as such many of the products which were originally talked about are discontinued and unavailable.
We've updated the blog to show off some of the new folding camping gear available this year, 2022, which is even better and more useful than the range we had in 2016.
Who'd have thought back then that we'd have collapsible cool boxes which fold away to just 10 cm tall? Truly we're living in the future!
We don't want to jinx it, but it looks like summer might be here!
The weather recently has been a little mixed, but it's definitely hotting up, and the camping season is getting underway throughout the UK, so we thought we'd make sure you've seen our latest range of camping goodies.
Some of the most useful and best looking products we've got in for 2016 are the collapsible range from Outwell.
Chances are you've heard of Outwell, who are renowned for the quality and ingenuity of their products, and their selection of folding camping essentials is no exception.
The whole range is made from top quality, heat proof, shatter resistant, easy to clean siliconised rubber. This means that items that you just can't camp without, like a washing up bowl and a kettle, will fold up to a fraction of their normal size, allowing you to stack them away in the limited storage space you've got in your camper.
The quality of these items is such that they won't suffer any wear and tear damage from being folded and unfolded, or from being filled with boiling water. They're also easy to collapse, but designed in such a way to prevent them from collapsing while they're in use, so you don't have to worry about getting food or water everywhere while you're using these.
These aren't just a gimmicky products, they're some of the best products we've seen for a good while. With space at such a premium inside the majority of campervans, and with a morning tea/coffee being so important while out camping, these products really are invaluable.
Check out the other products in our 2016 camping range now, and see how you can make your next trip away in your VW even more enjoyable!
Related Posts