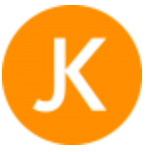 More from this author
Alice's Day 2022
Take part in the Oxford festival, centres around the tale of Alice in Wonderland. There is a parade within the streets and various other activities to keep yourselves and your children engaged with across the day.
Enjoy the city and make the most of everything while you're there; there are nearby camp locations so you can travel in style and return to the pleasures of your camper after a long day!
Alice's Day 2021 once again saw Oxford transformed for one day only into a Wonderland of Nonsense. They took Alice outdoors, in giant puppet form! The brand new Alice puppet wandered the streets of Oxford, accompanied by some very chatty talking flowers inspired by the Looking-Glass Garden of Live Flowers! Meanwhile the Red Queen demanded complete obedience from anyone who encountered her as she rode her Dodo about the streets.
Date: 2 July 2022
Location: The Story Museum, Oxford, Oxfordshire, England
Tickets: £8
More information: Learn more about the event here