JK Staff Cars: Michael's T2 Bay Westfalia - 2017 Update
After a final push to get the Bay ready for a holiday in Devon last September, I had a list of little jobs to attend to over the winter. However, it soon became apparent that I'd have a bigger job on my hands as we were leaving substantial pools of oil wherever we stopped (they say a VW marks its spot but I draw the line at incontinence!). The slipping clutch on steep hills confirmed my fears that the crankshaft oil seal had probably blown.

Back to the workshop, I pulled the engine and whilst it wasn't a complete failure there was some wear on one side of the seal. Another possible culprit was some Loctite fouling the flywheel o-ring as there were distinct oil trails coming from the flywheel dowel pins. Whatever it was, the clutch plate needed replacing, thankfully we sell these as a single item so I didn't need a whole new clutch kit. Whilst the engine was out I took the opportunity to change the gearbox oil. I think it was still on the original oil as that came out like thick molasses! I also replaced the gearshift coupler whilst I was under there, hoping to get a more positive gearshift. After a bit of fiddling at the shifter end, I was no longer grinding into reverse instead of 2nd… saving some embarrassment and the box in the long term.
Whilst the engine was out I also decided to fit a stock exhaust as, despite the extra oomph of our free-flowing stainless steel 'Quiet Pack', I could not get the Bus onto my exceptionally steep driveway at home… Weirdly, replacing the exhaust seemed to cure a problem I was occasionally having when arriving at junctions where the engine would simply die, maybe something to do with back pressure? Can't be sure but it's a positive side effect!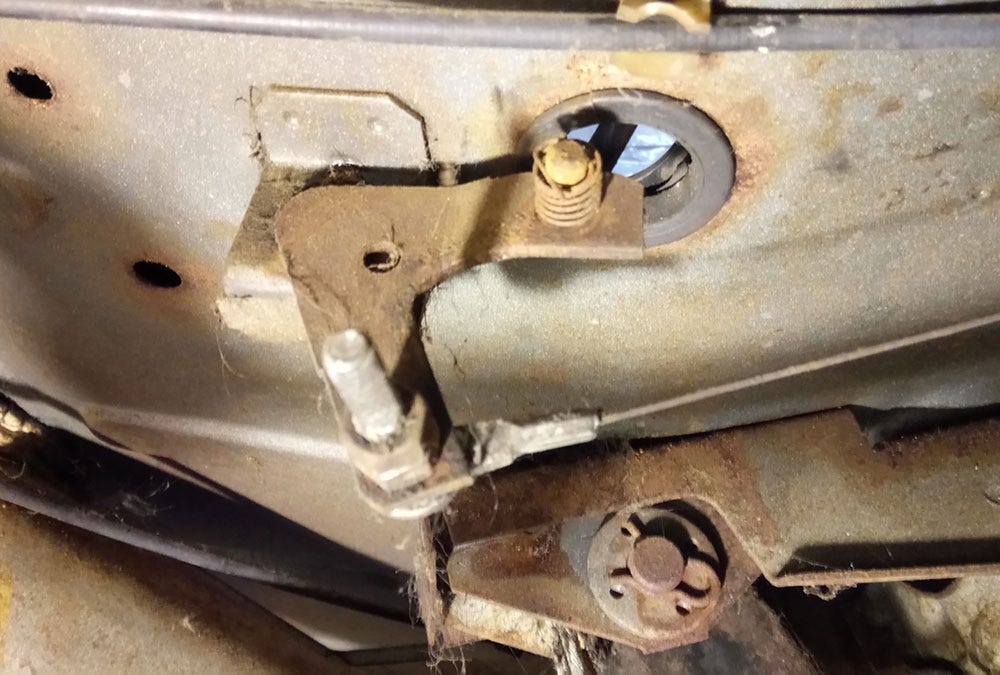 Another thing that I discovered on the journey to Devon was how sticky the throttle was. I had spotted the accelerator linkage kit (J39588) on the JK site so thought this might help the situation. Bit awkward to fit but once in place it made a big difference to throttle response and the return spring makes idling a sure thing rather than a lottery.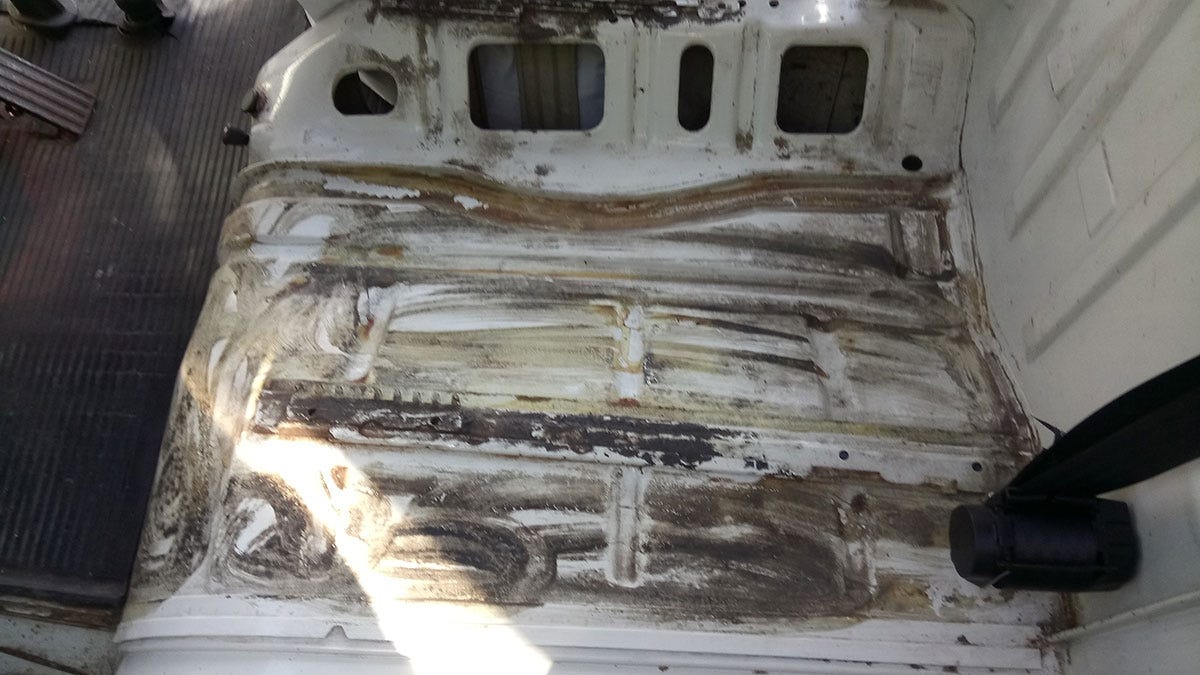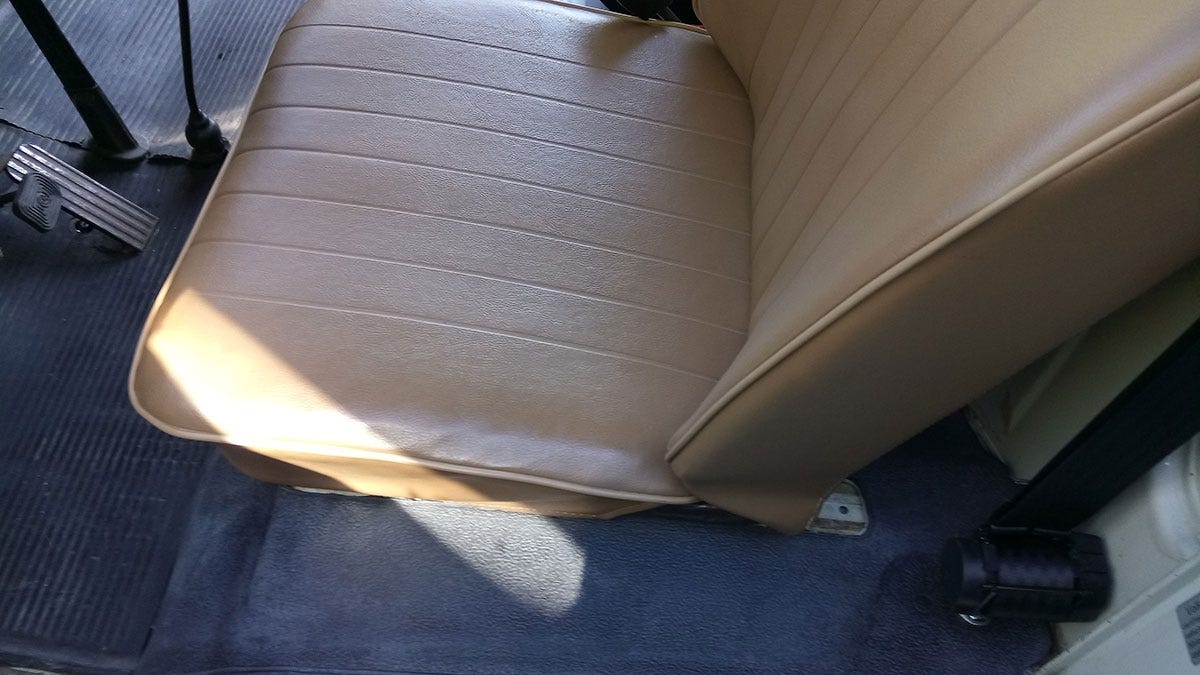 Some finishing touches in the cab were new under seat floor mats and tub side mats, along with new cab door seals. I had been a bit concerned about how difficult these would be to replace but it turned out to be an easy job, done in a couple of hours on a sunny spring afternoon.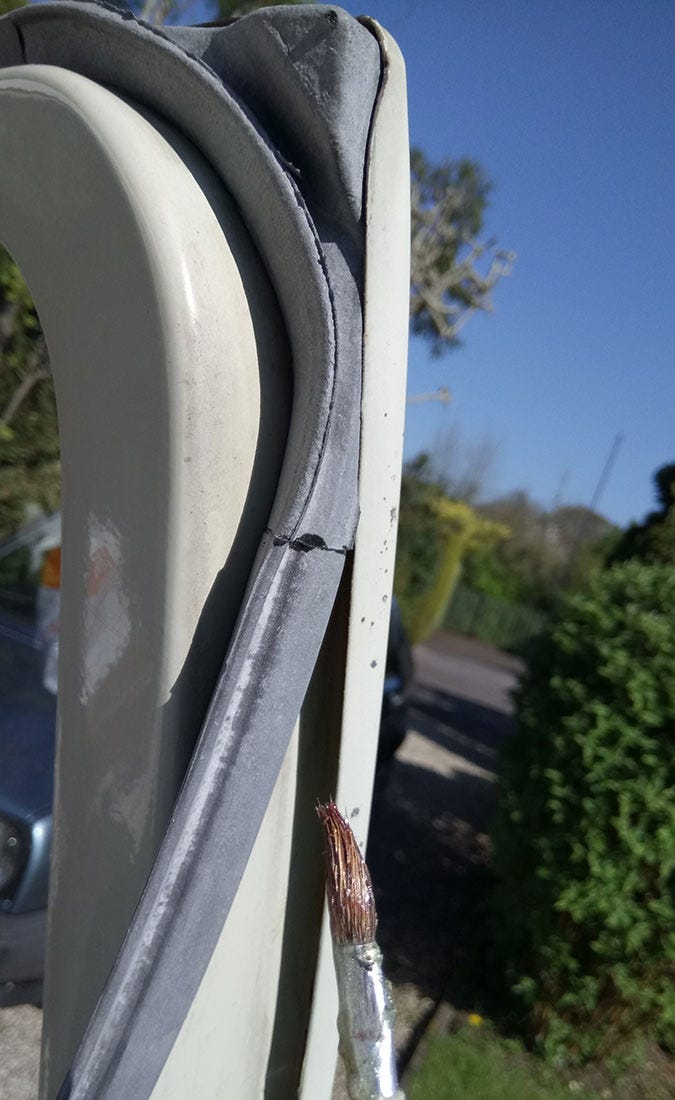 Finally, I have installed a leisure battery using one of our split-charge kits. This was a super-quick job and only took a couple of hours, most of which I was shuffling under the bus to route some wiring to the front of the bus! We can now use the interior lighting and run our Mobicool Coolbox without fear of a flat starter battery.
We've just spent the weekend camping (and canoeing!) in the New Forest and 'Henry' did us proud. Here's to more adventures and hopefully less oil on the roads.
READ ABOUT MICHAEL'S TRIP TO SPAIN HERE