VolksWorld Show 2020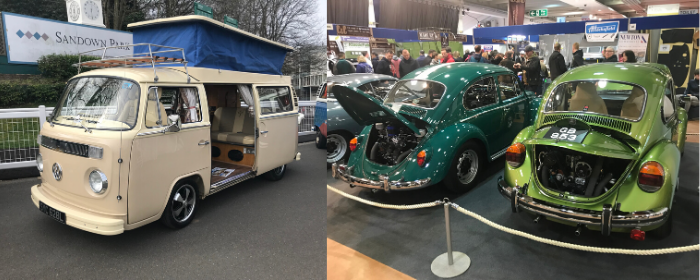 It is now just 2 months until the coolest VW show of the year, VolksWorld Show, at Sandown Park.
75 years ago the British Army (REME) took a look inside the bombed out VW factory in Wolfsburg and decided that the whole thing was worth resurrecting. In honour of this anniversary, we have a very special display of immediate post-war models, together with a detailed history put together by the REME Museum. Christian Grundmann will be bringing the only remaining Kubelwagen "Post Office" from Germany, making its first appearance after a full restoration.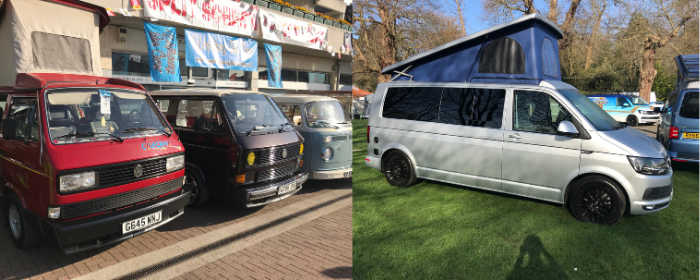 VolksWorld Show is always known for showcasing cars that are rarely seen in public and this year is no exception. The Brasserie will be full of Cal Lookers – check out the next issue of VolksWorld Magazine (out on 7th February) for a very special announcement.
New for 2020, the Just Kampers Marketplace for sale area inside the show, gives you the chance to showcase your car or Bus to thousands of potential buyers. The For Sale pass also gives the driver free entry to the show for the weekend!
The Red Brick will have the hottest line-up of air-cooled buses, live DJ's with Slippers the Split and back by popular demand the Cool Flo Pro-Rider BMX Team. We have lots of trade stands, the famous swapmeet, clubs on the Grandstand Apron, water-cooled on the Summer Lawn and Van Man will be in the Kids Zone. Chill out, make a weekend of it with camping and soak up the atmosphere of everything VW.
For more news, FAQs, club info and tickets please go to www.volksworldshows.com