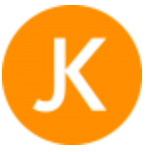 More from this author
Vans In The Valley 2022
Date: 1st - 3rd July 2022
Time:
Friday Access: 12 midday (Arrival before 9pm at night)
Saturday access: 9am (Arrival before 9pm)
Camping Availability: Yes
Location: Reeth, Fremington and Healaugh, Richmond, North Yorkshire, DL11 6AW
Ticket Prices:
Adult weekend Ticket : £20.00
One Adult Weekend ticket (16 aged plus), does not include the pitch pass, this must be bought on top of this ticket. Anyone under 18 must be accompanied by an adult
Camping Pitch Pass : £20.00
Including camping pitch, showers and toilets. Camping pitch equates to one family. A pitch example: A van and awning Tent and car Caravan, awning and car

The chilled-out campout weekend, set in the beautiful valley in the heart of the Yorkshire Dales. Chill out with acoustic music on Friday and Saturday night. Plus an onsite bar.
NEW FOR 2022:
Stretch Tent Stage with acoustic acts playing Friday and Saturday night and an onsite bar.
LOCATION:
Reeth, Fremington and Healaugh, Richmond, North Yorkshire, DL11 6AW
THE JOURNEY THERE
It's at the start of the valley, so the hills start once you go further into the valley. It's roughly 14 miles off from the A1.
WHAT'S ON
Acoustic music Friday and Saturday night. We will also have a food caterer on-site and an on-site bar. The local area is stunning and worth exploring. There's even a cafe next to the site which provides sandwiches cakes and hot drinks.
FACILITIES
Drinking water on site, a skip for your rubbish and waste facilities. Portable toilets will also be on site.
THE HIGHEST PUB IN THE UK
The famous, Tan Hill should be one on everyone's bucket list. It's roughly 11 miles into the valley, a 23-minute drive from the site.