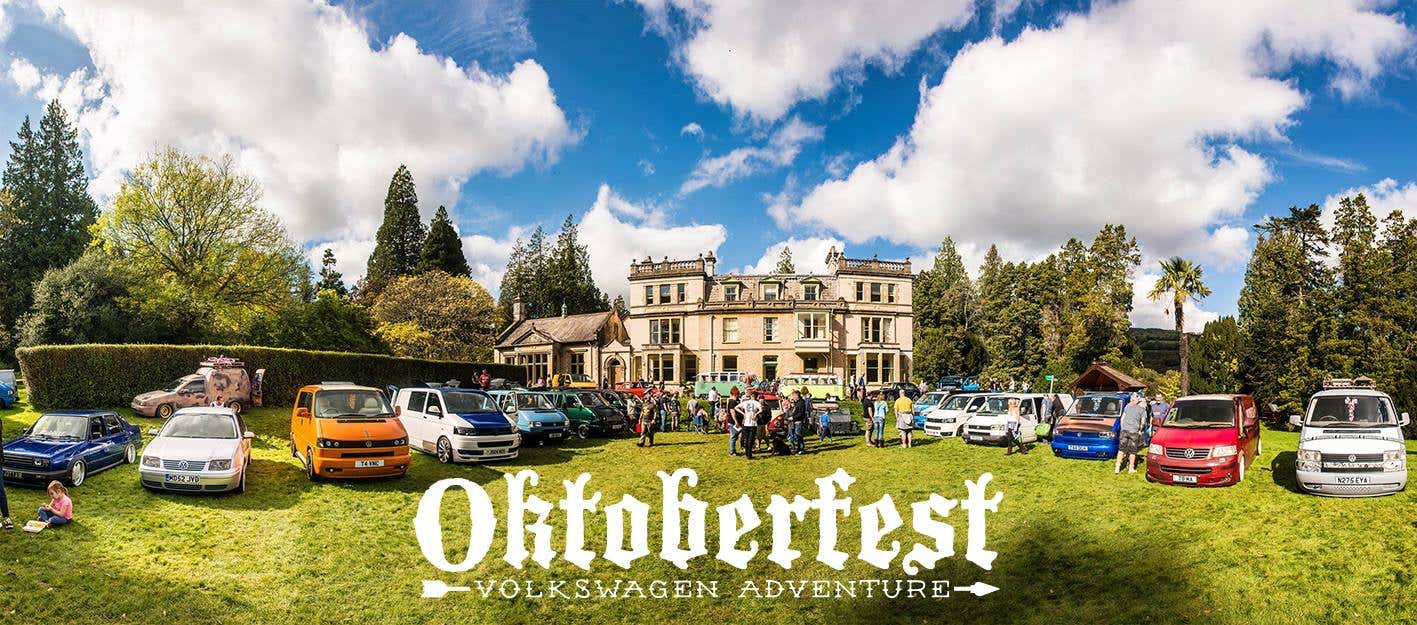 Date: 6 to 8 October 2023
Time: Opens Thursday 5th at 3pm. Closes Sunday 8th at 4pm.
Camping Availability: Yes. Click here for information about camping at Oktoberfest 2023.
Location: River Dart Country Park, Devon, TQ13 7NP
Ticket Prices:
Weekend Adult Ticket - £45 per adult
Weekend Child Ticket (5-16 years) - £20 per child
A completely unique VW event in the UK - indeed, it's not a 'show' or a 'festival' in the expected sense at all!
Held in October, this is the perfect way to see off the end of a busy VW season, and catch up with old friends before going into hibernation for the winter.
Oktoberfest is all about you crazy campers - It's held at the River Dart Country Park which is an absolute jewel of a campsite, packed with an endless list of on and off site facilities, outdoor activities and competitions, including an utterly amazing adventure playground, wonderful country and river walks, zip wires, high ropes, bmx pump track and so much more.