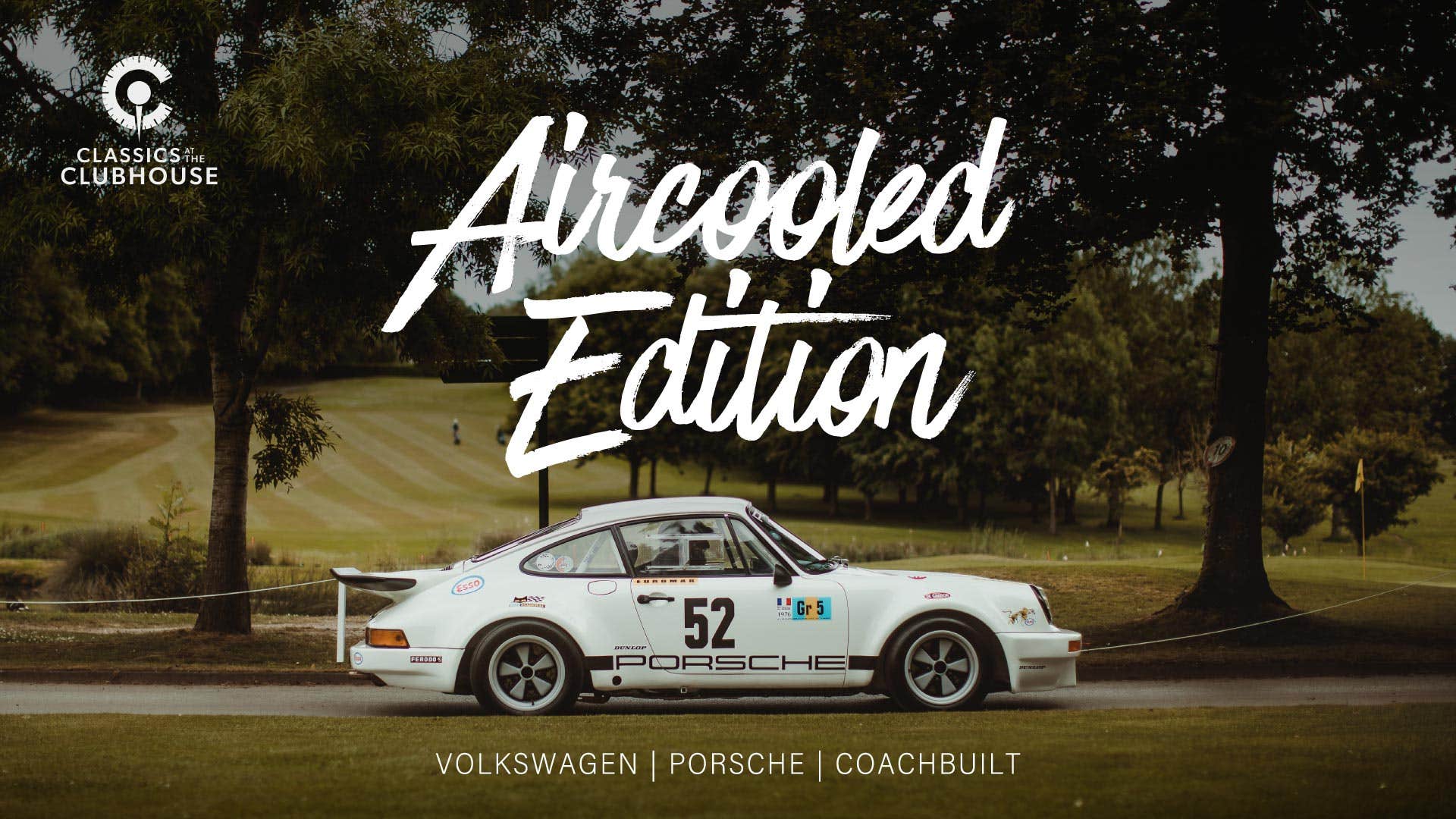 Date: 18th June 2023
Time: 9:00am to 4:00pm
Camping Availability: No
Location: Sandford Springs Hotel & Golf Club Kingsclere, Hampshire, RG26 5RT
Ticket Prices: £15.00
About Classics at the Clubhouse - Aircooled Edition
Air-cooled cars from all over the UK gather on the rolling hills of Sandford Springs Golf Club. Surrounded by manicured lawns, ancient woodland and natural springs, you can be sure to catch a view like no other.
Whether flat-4 or flat-6, painted or patina, all air-cooled cars are welcome at our event. Porsche, Volkswagen, Fiat, Citroën if it's air-cooled it's welcome.
What to expect
100's of the UK's finest air-cooled vehicles pack the fairways, lakesides, tees and greens of Sandford Springs for the Classics at the Clubhouse - Aircooled Edition.
From the moment you come through the gates, there is something for every air-cooled enthusiast. The perfect blend of air-cooled classics, a stunning venue and a relaxed atmosphere.
Our event features traders, specialist displays, curated greens, delicious food and coffee and awards.