Just Kampers Events Calendar 2020
Looking forward to this year's show season? We sure are at Just Kampers! With a brimming array of awesome shows taking place this year, we thought we'd put together a list of shows where you'll find us in attendance. We'll look forward to seeing you hopefully at one or many of the shows below, so don't be shy pop on by and say hello!
Volksworld Show 21-22nd March.
Kicking off the show season, you can find Just Kampers both inside at stand 28 and outside in the trading area. The VolksWorld Show is Europe's premier Air-Cooled VW Show, with Water-Cooled Transporters also represented. 100s of show quality cars inside and out, club stands, traders and a whole floor of swapmeet tables, complemented with live music and other VW related entertainment throughout the duration of the show.
More info here
Stanford Hall 3rd May
The Stanford Hall event has always put on a great family-friendly, relaxed show with a great atmosphere. Seen as the premier classic Volkswagen show, putting on displays of classic unmodified VWs of all types. Set around the lake on the grounds of a 17th Century Country House in rural Leicestershire. Last year it attracted over 10,000 visitors.
More Info here
Quirky Camper Show 15-17th May
Whether you're a full-time vanlifer or a self-builder, if you love Camper Vans or are into all things tiny living; this is the festival for you. Camp Quirky is an opportunity to meet new friends who share similar passions. The weekend will be packed with workshops, talks and music to fill your ears and beautiful craft stalls for you to peruse. And of course, lots and lots of Camper Vans.
More info here
VolksFling 22nd -24th May
Scotlands premier Volkswagen show takes place in the heart of the Scottish Borders. Volksfling 2020 takes place at Biggar Agricultural Showground and is a family-friendly VW show packed full of family entertainment. You'll also be treated to trade and club stands, craft stalls, live music, tech talks, silent disco and show and shine competitions.
More info here
Stonor Park 31st May
Held at Stonor Park for over 30 years, Stonor Park, Henly-on-Thames, Oxfordshire, boasts a beautiful picturesque landscape for a VW show. The Association of British VW Clubs (ABVWC) and Stonor Park Enterprises welcomes all enthusiasts of Volkswagen and its associated marques, to Stonor VW 2020. There's plenty to see and do At Stoner VW 2020, from the highly anticipated Concours d' Elegance, Club Displays, Camping, Live Music, Children's Rides, Swapmeet, Trade Stands and a Vehicles For Sale area.
More info here
JK Open Day 6th June
This event had its beginnings over 10 years ago – as a (very much smaller) standard company open day. It's grown a bit since! The aim then - as now - was to open up the doors, invite customers and friends in to see what we're all about and build on friendships old and new and raise some money for our designated charity Phyllis Tuckwell. So, what can you expect?
Well, it's super family-friendly and laid back. Think old school VW show with a mini-festival vibe. It's all about the sharing the love… of VWs mainly! So, if you fancy some time to chill the Hampshire countryside, eat some great grub, and mingle with like-minded people this is the event for you!
On the day entry is FREE, but donations will be hugely welcome as these will go directly to our chosen charity Phyllis Tuckwell. Weekend Camping will be available (Advance Camping Voucher holders only).
More info here
Lavenham VW Show 19th -21st June
With up to 150 vehicles registered from all over Europe, previous Lavenham Vintage Volkswagen Shows in Suffolk have been a huge success. Plans are now underway for the fourth event which will take place over the weekend of 19th-21st June 2020. Organised by historic enthusiasts for historic enthusiasts, expect the 2020 International Vintage Volkswagen Meeting to be a very special event in the VW calendar.
More info here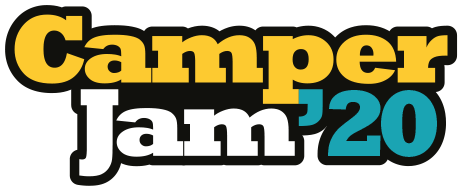 Camper Jam 3-5th July
Camper Jam have more than ever in store for you this year and there will be 2, that's TWO Big Tops to house it all! If you've not got your tickets yet, please don't dilly-dally. From the response they've had so far, Camper Jam is expected to sell out much earlier this year than ever before!
More info here
Dubs at the Castle 17-19th July
Dubs at the Castle 2020 DATC is a fun-filled family camping weekend, brought to you by VW enthusiasts, whose passion and love for Volkswagens helps to bring you a VW experience like no other. Whether you're new to the VW scene or a seasoned professional, DATC creates a special atmosphere for all the family to enjoy. Throughout the weekend there are Live Bands, Traders, Club Displays, the ever-popular Old Skool Bike Competition and of course, Show and Shine. Children's activities and a great selection of food stalls help to keep the little ones happy while you spend your time admiring the wonderful array of Volkswagens on display. Set in the beautiful grounds of Caldicot Castle, DATC is a firm favourite in the VW calendar.
More info here
Bug Jam 24-26th July
Now firmly established as Europe's biggest, best and most popular VW show hits its third decade as the summer VW event of choice, Bug Jam 34 is back once again with a line-up of both on and off-track action that reflects the history and heritage of this iconic event. Once more, it's time for the incredible VW-inspired, weekend-long party.
Often dubbed 'Glastonbury On Wheels', Bug Jam offers an eclectic selection of all things VW, wrapped in an intoxicating mix of music, comedy, nightlife and lifestyle. A true festival in every sense of the word, with a vibrant and fun atmosphere, bringing to life the very essence of VW culture.
More info here
Beach Dubbin 2nd Aug
The new ultimate VW show by the sea. After making its debut in 2018, rising out of the ashes of Beach Buggin', newly established not for profit charity event Beach Dubbin' is making its return to Southsea Common! Featuring a show and shine competition, lots of entertainment, a dedicated family area. Local traders and caterers.
More info here
VW Festival 7th- 9th August
Held at Harewood House, Leeds. The UKs largest family-friendly VW show takes place on the weekend of the 7th – 9th August 2020. Expect a full weekend of live entertainment, live music, VWs galore and a great venue with a laid-back atmosphere offering something for everyone.
More info here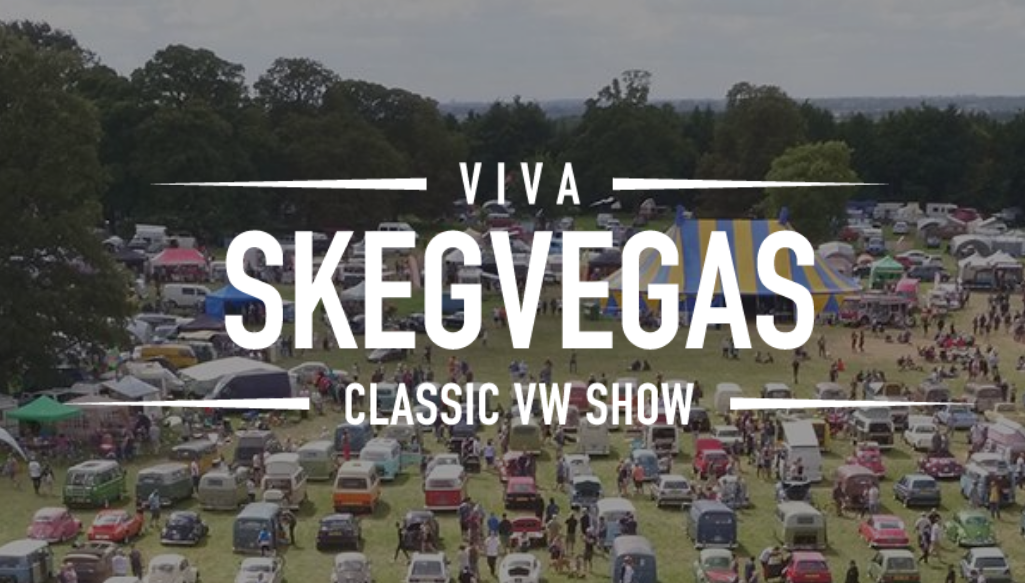 Skeg Vegas 14-16th Aug
Viva Skeg Vegas is a family-friendly Classic VW show. Starting from humble beginnings in a car park in Skegness, the organisers have let it grow nurturing it with passion and enthusiasm, it has earned the title of one of the must-do classic VW weekend events of the year!
More info here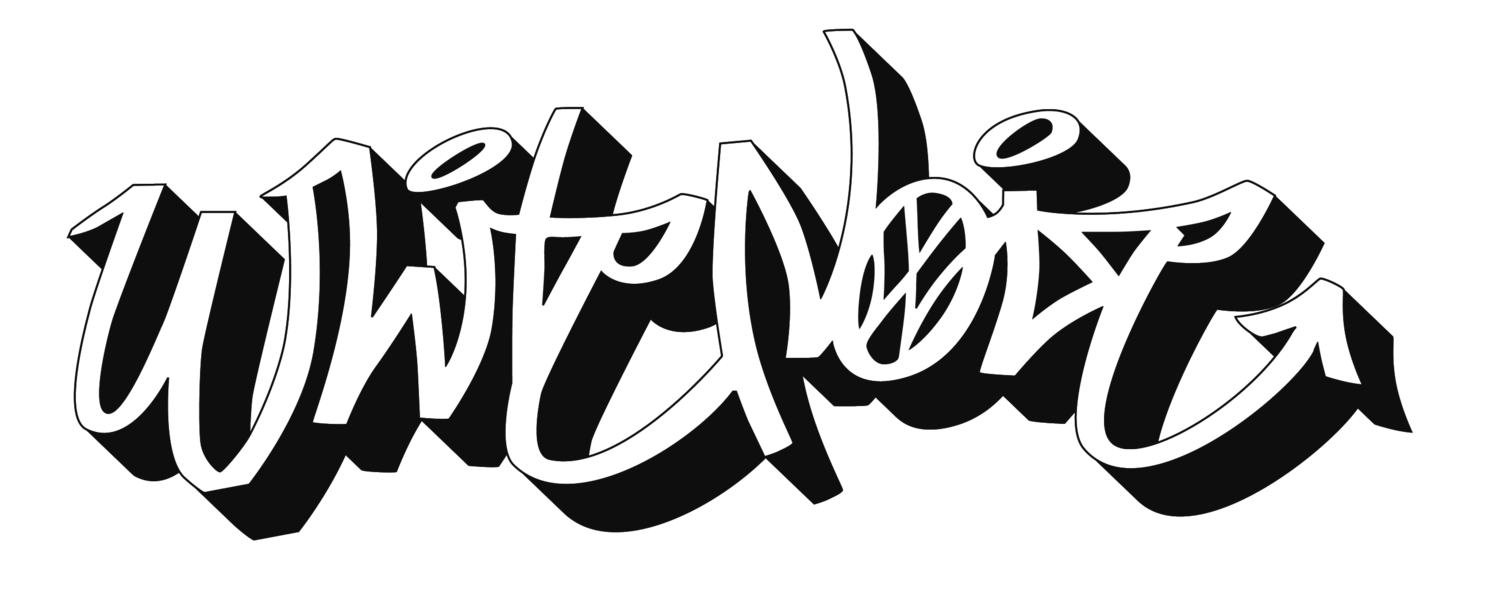 White Noise 20-23 Aug
Norfolk's original and most popular VW festival welcomes thousands to their quirky celebration of retro and performance motors with free entertainment including an open live music stage with Saturday headliner Judge Jules with a ten-piece live band, Smoove & Turrell and much more. Be part of something wonderful this summer.
More info here
Cornwall Jamboree 28-31st Aug
With a great mix of established favourites and new musical experiences, The 2020 Cornwall Jamboree is set to be a firm favourite with showgoers this season. This is a great value, family-friendly show, with three nights camping and entertainment over the August Bank Holiday weekend at Stithians Showground in beautiful Cornwall. Founded in 1986 this show has gone from strength to strength.
More info here
Busfest 11-13th Sept
Busfest (known before 2012 as Vanfest) is a three-day festival held annually in early September at the Three Counties Showground in Malvern, Worcestershire, England, for owners of VW camper-vans - the Volkswagen Type 2 Transporter or "Bus". The festival started in 1994. It is truly international, with a large contingency travelling from Germany every year, as well as the Netherlands, France, Belgium, Sweden, USA and even one from Australia! (Who took over 6 months in 2015 travelling by road, to end the journey at Busfest)
More info here
Oh So Retro 27th Sept
This show gets bigger & better every year. Do not miss what looks to be another sell-out event. Over 1,500 Classic, Vintage & Retro Cars & Bikes. 50+ Club Stands 20+ Show & Shine Awards Trade Stands & Autojumble and live music all day. There will also be special displays including C5-Alive, RC Drift Track, Children's Entertainment and lots, lots more.
More info here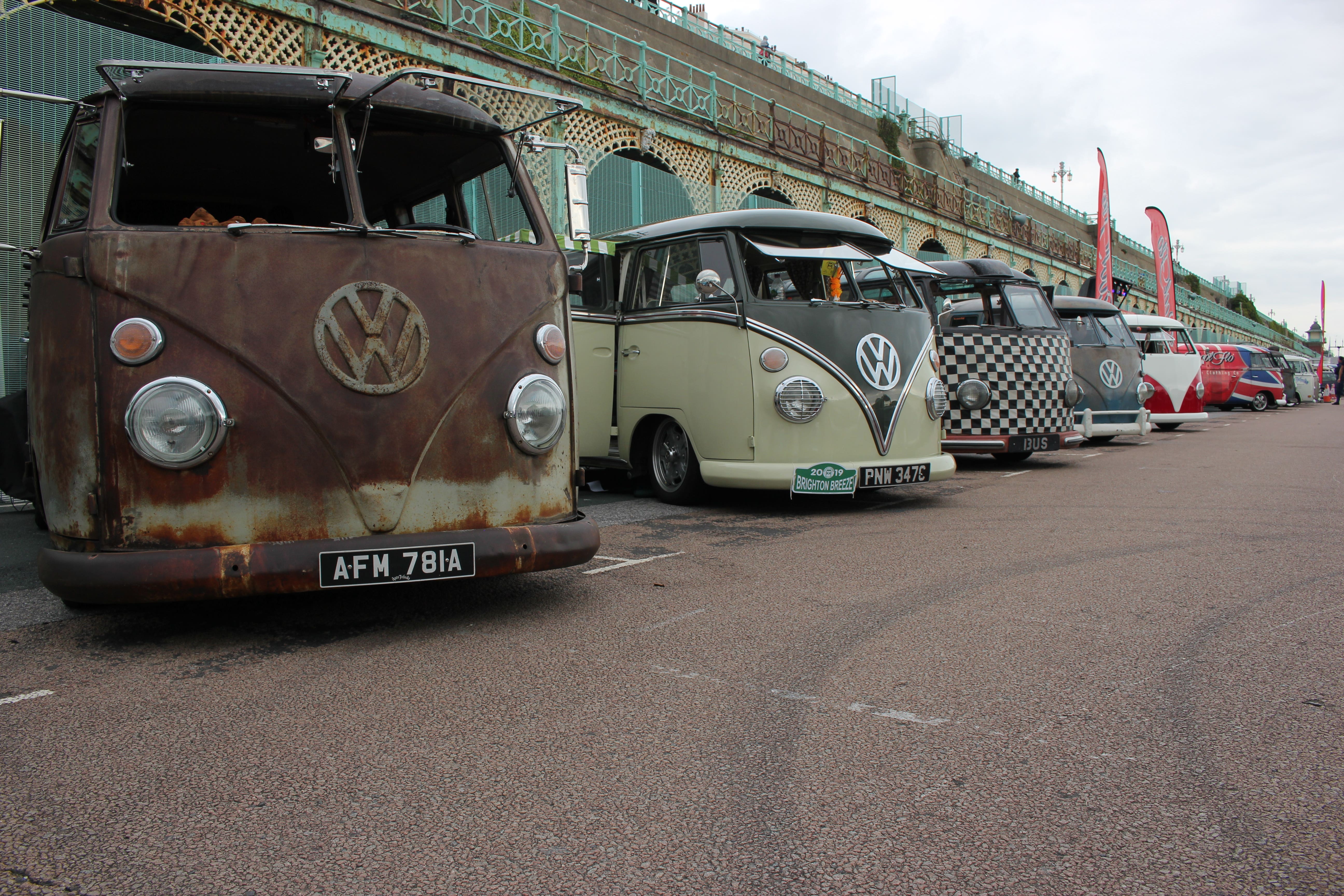 Brighton Breeze 26 -27 Sept
Organised by the Splitscreen Van Club, the annual air-cooled takeover of Madeira Drive has evolved since its start back in the late 1990s. Nowadays the show is open to more modern VW's. It a great day out for the whole family, so fill your lungs with fresh sea air and fill your eyes with glorious VWs.
More info here
Slough Swap Meet 8th Nov
Slough Swapmeet has been a firm fixture on the VW event calendar for many years now. It's one of the best places to find or sell parts for Air-Cooled Volkswagens. You can expect to find genuine used, quality repro, NOS parts, performance, new engineered, accessories and period memorabilia. Slough Swapmeet maintains that 95% of all tables will be Air-Cooled parts or accessories with the 5% being quality related items.
In addition to the swapmeet, the car park should not be skipped, the quality and quantity of air-cooled Volkswagens (and Porsches) are impressive. A show within a show.
More info here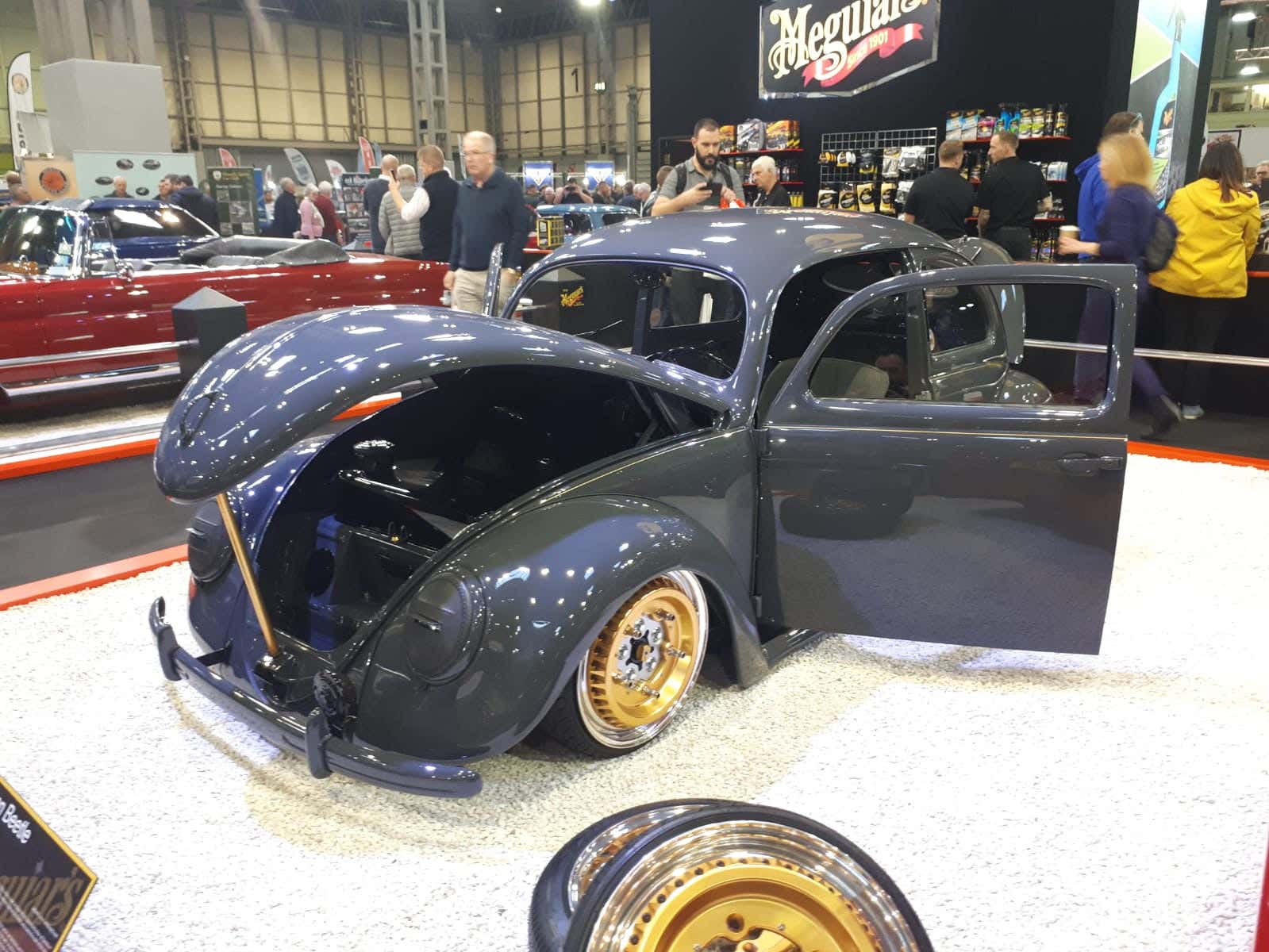 NEC Classic Car Show 13 - 15th Nov
Last year the NEC Classic Car Show celebrated their 35th anniversary with the biggest and best Classic Car Show in the UK! For 2020 expect no less. The Classic Car Show with Discovery is now the largest meet of classic car clubs in the World marking the end of the classic motor season, it brings together like-minded enthusiasts from all over the UK, showcases over 2,500 classic motors covering a staggering one million square feet and prides itself on being a hub for 300 car and bike clubs to come together before the classics go into store. Both the young and old, in terms of motors and guests.
More info here