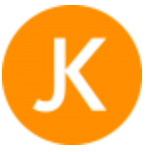 More from this author
Congratulations Jake & Andy Gardiner! - CLOSED
Back in December 2016 we gave everyone the chance to win the contents of their Just Kampers wish list. All you had to do to win up to £2,500 worth of parts and accessories from JK was create a wish list on our site, and then wait for the draw in December 21st!
The competition has now ended, and we're pleased to announce that our lucky winners are Andy & Jake Gardiner!
Andy and Jake are a father and son team who are working on fixing up Jake's 1968 project Beetle. They're based in Basingstoke, which is near JK HQ, so they pop in fairly often for parts.
Jake is just 16, so it's fantastic to see the new generation of VW lovers getting stuck in to a proper project, much like many of the JK Team did when they were his age. It's sparked a lot of conversations at JK about everyone's first projects and their first cars!
Jake was fifteen when he saw the Beetle on eBay back in 2015, but he's been a fan of vintage cars for a long time. The iconic shape of the Beetle makes it a particular favourite of his, and he and his dad, Andy, thought the Bug's famous simplicity would make it an ideal first project vehicle.
Andy has a long history of working on hot rods, and when it's finished, the Beetle will likely end up with a bit of a hot rod flavour to it! Jake says he wants to give it a custom look and really make the Bug his own, so we're definitely looking forward to seeing the end result.
So far they've stripped it down completely and have set about replacing the steering and suspension systems. They've also removed and replaced all of the rusted and rotten metalwork, so it's solid once again.
As you can see from the photos, it's not a small project, but the parts that they won in their wish list will go a long way to getting them there!
Jake has undertaken a lot of the fabrication work on the project, which has been his favourite part. However, he said he hadn't enjoyed repairing the doors quite as much, because installing new bottom sections on each door turned out to be a real pain!
Andy and Jake had been using the wishlist system on the JK website to keep track of the parts that they'd soon need on the project, so they're really pleased to have won so that they can crack on with the next stage of the restoration.
Here are some of the parts that Andy and Jake won:
Sage green Beetle wing beading
Chromed double washer jet
Billet lock pulls
Door and bonnet seals
Complete heated windscreen kit
Front and rear bumpers
Four full three-point seat belts
The Beetle currently has it's original 1300 engine, which Jake will be keeping until he can afford the insurance to cover a larger engine, which is very sensible! He intends to take his theory test in February this year, and then start practical driving lessons as soon as he can.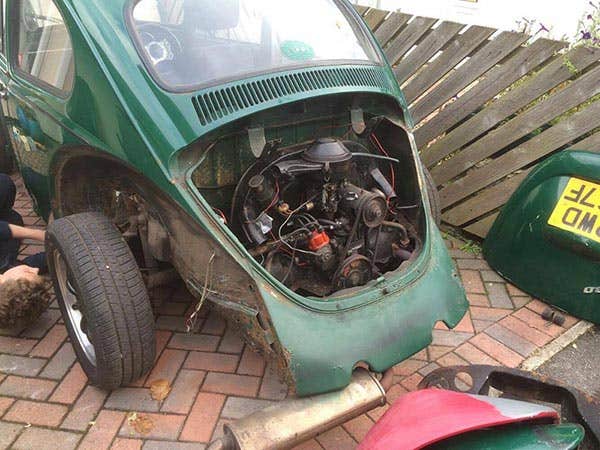 Andy and Jake are hoping to get the Beetle ready for paint by March, so we're really looking forward to seeing it on the road. Jake wants to take it to some classic car shows when he can, so keep an eye out for it!
Congratulations again to Andy and Jake! We're really pleased that the prize was won by an enthusiastic father and son team, and look forward to seeing the Beetle on the road very soon.