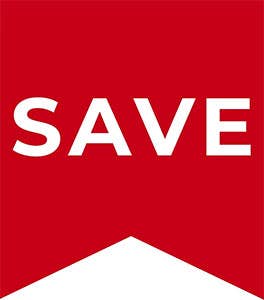 Just Kampers 8 Piece Thermomat Set VW T25 1979–1992
Similar To This Product

Made exclusively for Just Kampers, this quality 8 Piece Thermomat Set VW T25 1979 – 1992 is ideal to help insulate your campervan, or to help keep your camper cool in the summer months.
Features:
· Easy install with simple sucker system,
· Reflective to keep the sun out during the day, keeping the inside of your van cool,
· Keeps your van warm and toasty at night,
· Prevents people from seeing inside your van, helping to keep your valuables safe,
· Sound-deadening for a quiet night's sleep. To offer better insulation when cold or as a thermo barrier when hot, our mats have five layers consisting of the following: · Easy to clean, strong reinforced silver foil layer (facing outwards),
· A second silver reflective layer,
· Foam Layer, · Insulation layer,
· Easy to clean inner grey material layer (facing inwards).
This set includes eight mats: 1x windscreen mat, 6 x side mats and 1x rear window mat, all complete with suckers. PLEASE NOTE: The rear side window mats may not fit some vehicles fitted with air conditioning or Caravelles.
How to install your thermomat set:
• With a simple sucker system, it'll only take a minute to fit
• Take your thermomats out of the supplied handy carry bag
• Select your first mat
• Ensure the inside of your windows are grease free
• Add a tiny bit of moisture to each sucker, line up and apply pressure onto each sucker to fit to window If you've fitted some JK side jail bars (J15047) – don't worry, you can still fit your thermomats.
Simply remove the suckers that are in the way and use the top suckers to fix the thermomat onto the window
Please note:
During storage, it's possible that some of the suction cups may bend and appear deformed.
This is easily fixed, but will affect their ability to properly stick to glass, metal and other clean, flat surfaces. In the unlikely event that this does happen to any of your suction cups, here's how to fix the problem:
• Boil around 500 ml of water, and allow to cool a little, and then carefully pour it into a bowl,
• Gently place any affected suction cups into the water, being careful not to splash any hot water, and leave them to soak for five minutes,
• The hot water will help the suction cups to return to their usual, concave form and straighten out any bends,
• Take care to remove the suction cups from the water once it's cooled, and while the cups are still warm and soft, reform them to their correct shape.
You should only handle the suction cups if they're cool enough to safely touch.