The third-generation VW Transporter, the T3, or Type 25 as it's commonly known in the UK is a versatile and usable machine. Here's how to buy a good one

Is it VW T25 or a T3?
It's a peculiar quirk found only in the UK, but the rest of the world refer to VW's third incarnation of the Transporter as the T3, not the Type 25. T3 is the official factory designation and therefore the correct way by which these metal beasts should be known. The 'T' stands for Transporter and as the T1 is the Split Screen generation, and the T2 is the Bay, it follows that the next model down the line should be the T3. T3 also makes more sense than Type 25 because it was followed by the T4, T5 and T6 Transporter.
Where does the whole Type 25 thing come from? Popular belief has it that a UK importer began calling them Type 25s in reference to the first two digits on the model codes for the Panel Van, Buses and Kombi models they received from VW – namely, Type 251, Type 253 and Type 255. If you want to know more about model history have a look here.
Why buy a VW T25 / T3?
If you're reading this guide, it's because you want one. These days, buying a T3 is a definite choice. There was a time when people bought them because they couldn't afford an air-cooled Split or Bay, or they wanted something larger and more user-friendly. Nowadays, good T3s aren't cheap and if you want a larger, easier to drive Van that you can use on a regular basis, you can pick up a T5 for less. So basically, it all comes down to actually wanting the angular, '80s Wedge over something else from the VW catalogue. They also still feel like an old Bus in some ways, with the engine in the tail and virtually nothing beyond the driver other than the windscreen and front bumper so they offer the last truly old-school VW Bus driving experience.
VW T25 / T3 model history
There are two main varieties to choose from as early T3s were air-cooled and later variants were water-cooled. You could also order the four-wheel drive variant should you have been so inclined, the mighty Syncro which is a very capable steed that we'll come back to later on.
The T3 was a case of evolution, rather than revolution. The first examples to roll of the production line in Hanover did so in August 1979. By this stage, rear-engined technology was viewed as old-hat by the automotive world but rather than risk putting all their eggs in one basket with a new layout, VW decided to stick with their tried and tested formula when introducing a replacement for the Bay Window. That said, whilst the T3 still had its engine and gearbox in the rear, the modern, angular styling pointed to the future and there was a clear family resemblance with products like the Mk 1 Golf that debuted in 1974 and had a similar folded paper, wedge-like design.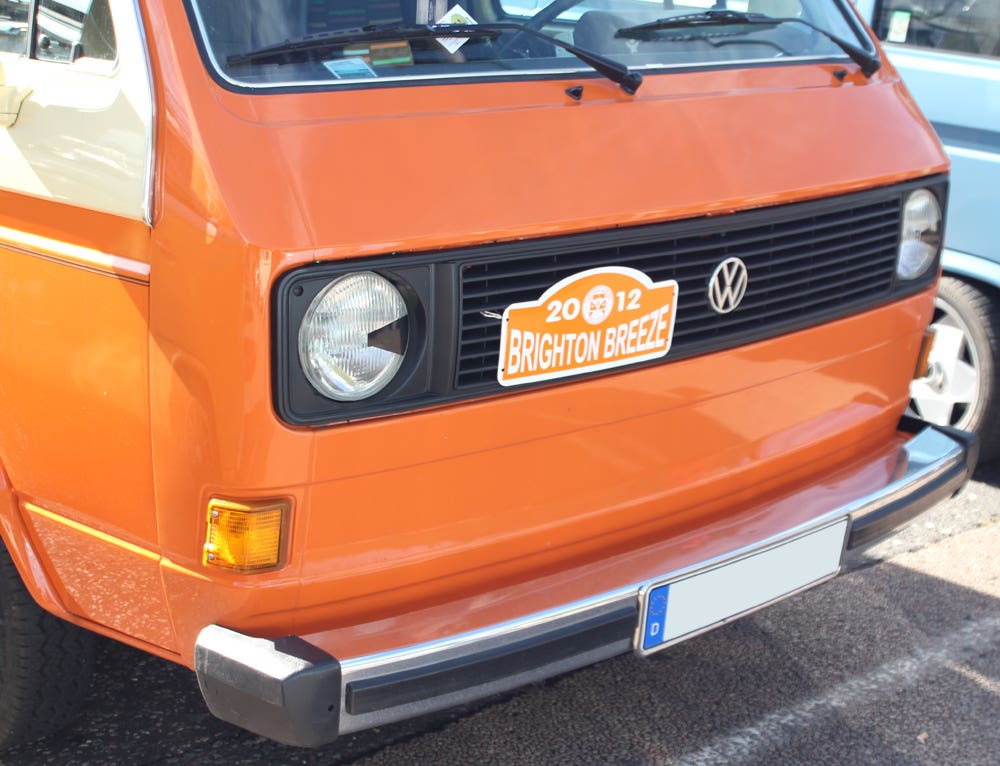 The T3 was almost entirely new under the skin as well. With a new suspension set up that utilised wishbones and springs rather than the torsion bars of old. There was also a new range of 1600cc and 2-litre air-cooled engines. In February 1981 VW did something wild and offered a Transporter with a water-cooled diesel engine taken from the then current Golf. It is known for being painfully slow although the Turbo Diesel engine is a different kettle of fish.
1982 was a milestone year for VW in Germany. It was the end of air-cooled Transporter production (yes, we know the Bay continued in air-cooled form elsewhere) with the T3 only being offered with a water-cooled power plant. So if you're looking at a post-1982 T3 it will either be powered by a diesel or a 1.9-litre petrol engine or the pick of the bunch, the 2.1-litre Wasserboxer engine that also appeared in 1982. There was also a five-cylinder Audi engined models that were built in South Africa.
Either way, you'll be able to tell if a Wedge is air- or water-cooled if there's a plastic grille in the lower nose panel beneath the headlights and by how it drives.
What's best, a water-cooled or air-cooled T25/T3?
It's horses for courses. You need to factor in things like cost (of the vehicle), condition (how much work does it need) and what you intend to use it for (are you planning on loading up the family and heading to the continent for weeks on end)? A lot of owners favour the water-cooled 2.1 flavoured T3 because it has more power, is a bit more refined and boasts a decent-ish, conventional heater. And, if you buy one with a decent spec, they come with things like electric windows, mirrors and factory power steering.
Water-cooled versions are also more plentiful so it's supply and demand. That said, if you find yourself looking a decent air-cooled engined example, don't discount it on those grounds either. Especially if it's a weekend plaything rather than your everyday daily driver as you're much better off buying on condition and spec. Is the bodywork rust-free and will it meet all of your requirements? Consider things like does it have a pop-top, can you sleep in it and how many people will fit in it? Those should be your defining factors.
Left or right-hand drive?
The simple fact is, if you want to own a Camper that shouldn't need months of welding and body repairs, you really should consider buying a left-hooker. The reason being there are so many more of them out there to choose from. The T3 was a popular vehicle, especially in America, where it's commonly known as the Vanagon and one that's spent its life in sunnier climes is a much better proposition than one that's endured 30 years of British winter and salty roads, even if the steering wheel is on the wrong side. You'll soon get used to sitting in the other seat and if you plan on holidaying abroad a leftie makes sense.
What is seam rash?
There's one thing that comes up over and over again in T3 buyers' guides and that is seam rash. This is bubbling along the joins in the panels, so look in any areas where the metal work has a seam, for example around the fuel filler flap, which is a common cause for concern and the seams around the front and rear wheel arches. It's a problem common to all T3s due to the nature in which they were put together. The panels were spot welded together at the factory and then flexible seam sealer was used in the gaps. It cracks over time and water gets in. The only cure is to remove it and repaint. For that reason alone, we'd also recommend you check that all of the factory seams are still visible. Some people skim over them with filler but that's not a proper, long-lasting fix.
What should I check when buying a VW T3 / T25?
The entire bodywork needs careful attention, so begin with an overview of the exterior and appraise it as a whole. Does it look loved or like it's been left to sit and rot? Moss, dirt and debris can build up in the gutters and trap water, which leads to corrosion. Rust here is a tricky and expensive repair, so be warned. A regular blast out with a hose pipe or jet wash can keep this at bay, but a standard height T3 is a lofty beast, and many owners don't clean what they can't see, so make sure you have a look at these sections yourself.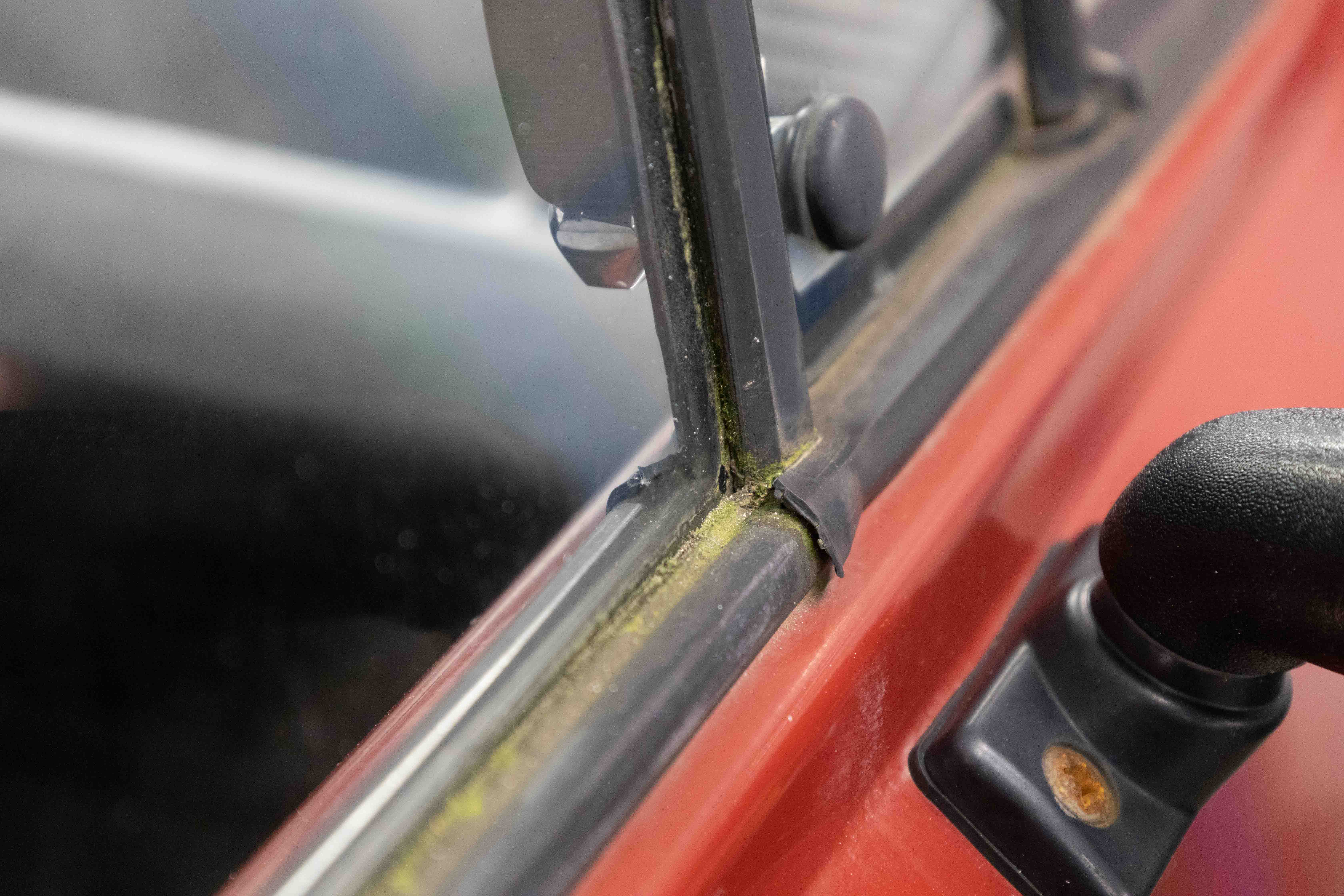 If you're looking at a Camper conversion, check the metal work around the hinges for the pop-top as they come under stress, and the areas where the seal sits when the roof is down can cause problems. The pop-tops themselves can leak but replacement roof caps, seals, vents and struts are available to bring them back to life right here.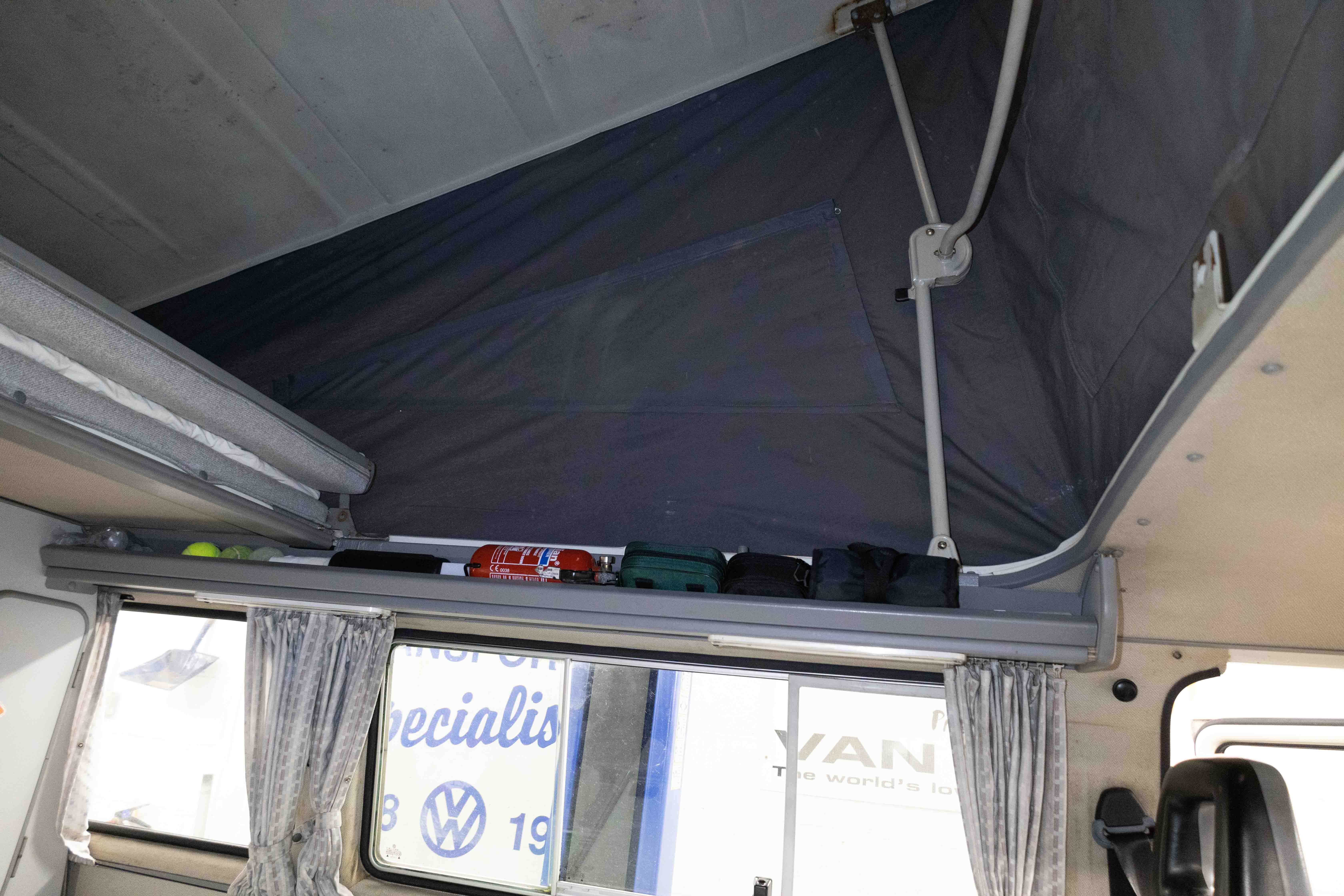 The metalwork around any window glass can be an issue. Water gets in under the window seals and leads to bubbling, rust streaks and holes that then allow water in to wreak more carnage. Have a poke and see if anything feels crispy and use a torch to look up behind the dashboard for signs of water ingress.
Some vehicles will be converted Panel Vans, with holes cut in for windows. It doesn't help if the metal was left untreated / unpainted when the holes were cut. You'll know if something started out as a Panel Van if the side windows sit flush with the metal rather than in a factory recess.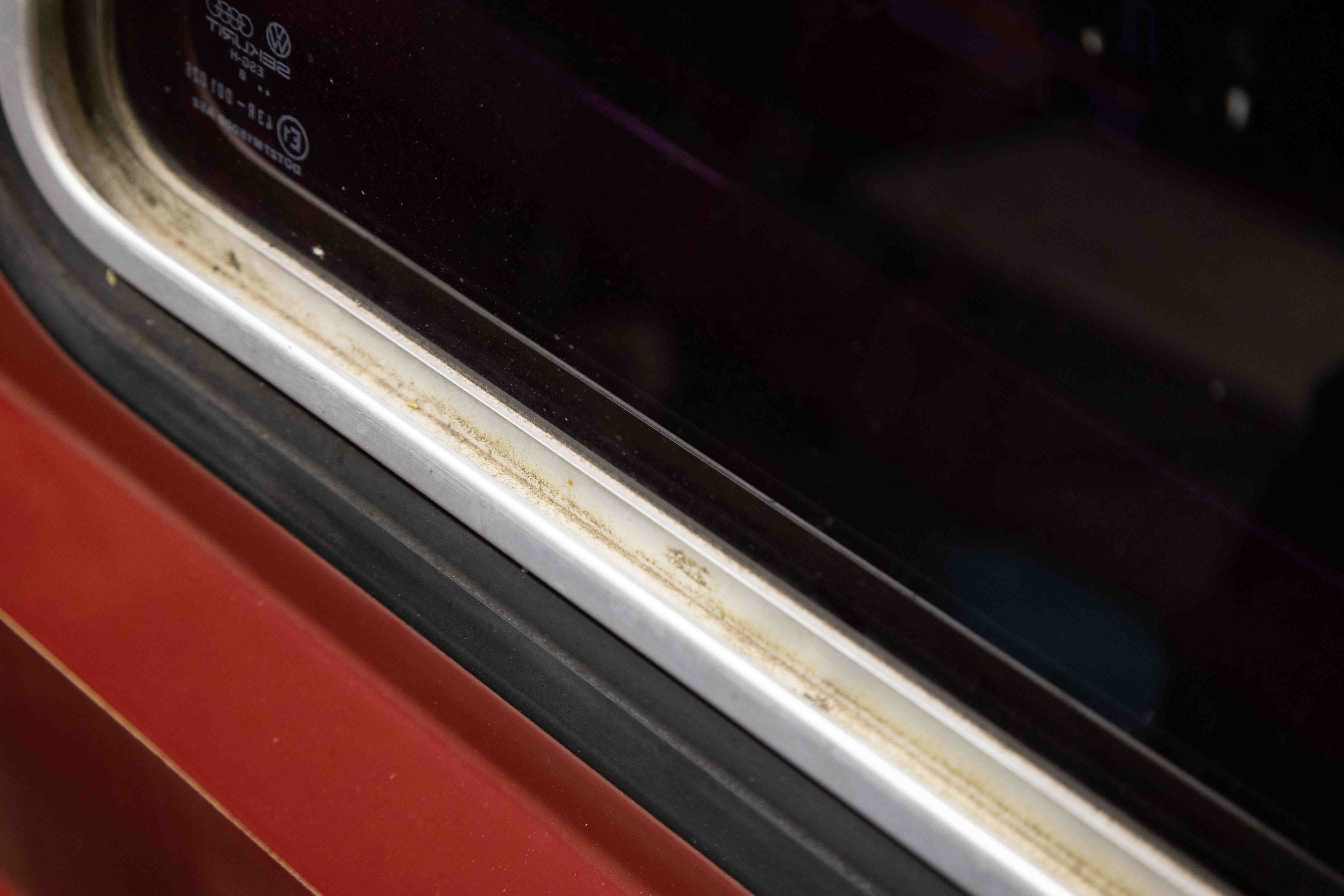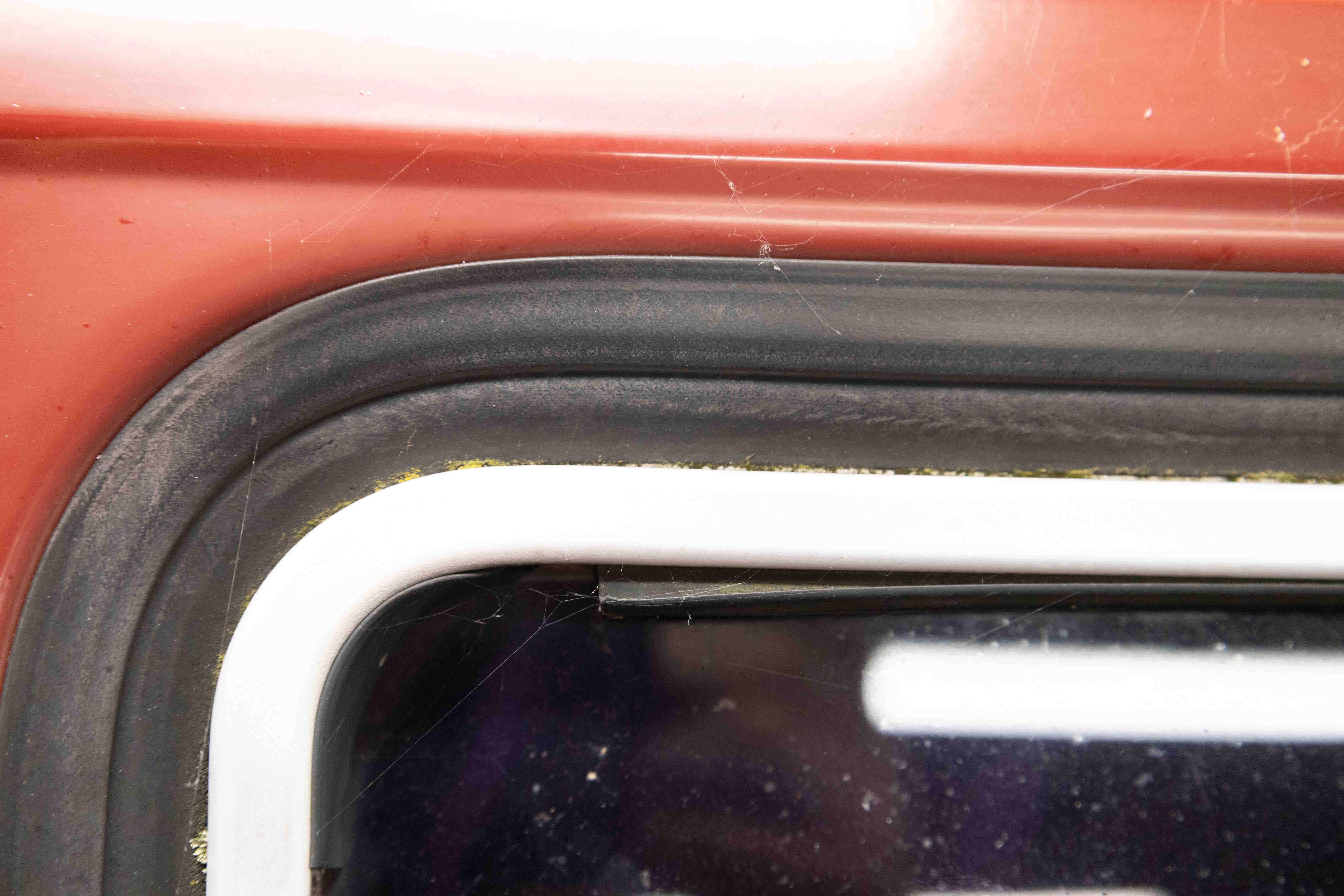 We've already mentioned wheel arches, in regard to seam rash, but the edges can become frilly over time if dirt is allowed to sit in them. It doesn't help either that VW saw fit to install expansion tanks in the arches that act as mud traps. If the front arches, are starting to give way that can be an MoT fail or more importantly, a huge danger to yourself and fellow occupants if the rust has spread to the seatbelt mounting points. Lift any carpets and mats and check these areas carefully.
Also, open the door and check the condition of the front cab steps. These are notorious rot spots and repairs are par for the course with T3 ownership.
Rear wheel arches rust around the outer seams too. You also need to check the area around the jacking point / suspension mounting so break out the torch and have a poke around.
Doors are interchangeable year-to-year and can rust around the hinges. The outer door skin has a habit of coming away from the inner skin so keep an eye out for flapping door bottoms. You can weld them back together if they're not too far gone or fit a replacement skin if they are beyond help.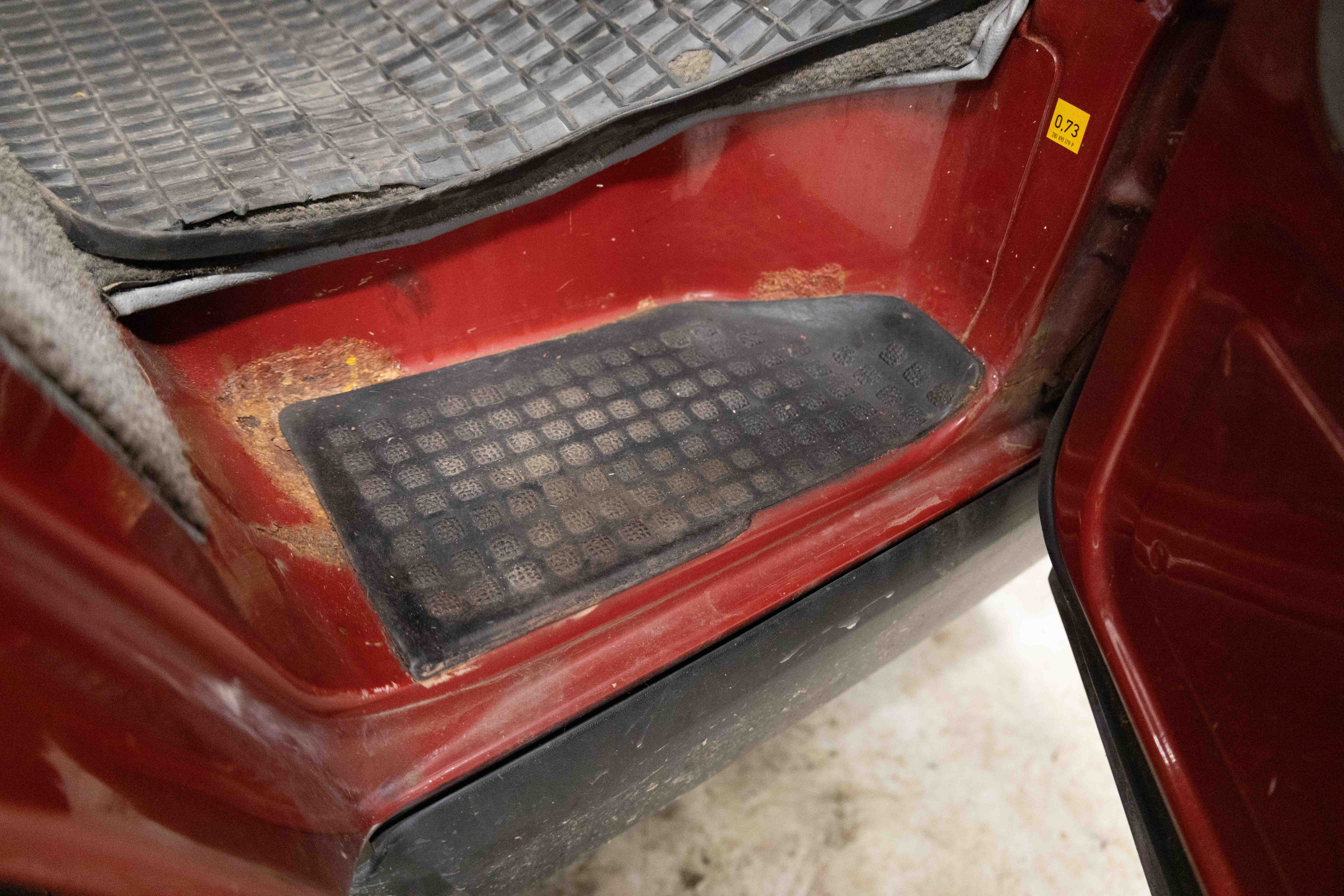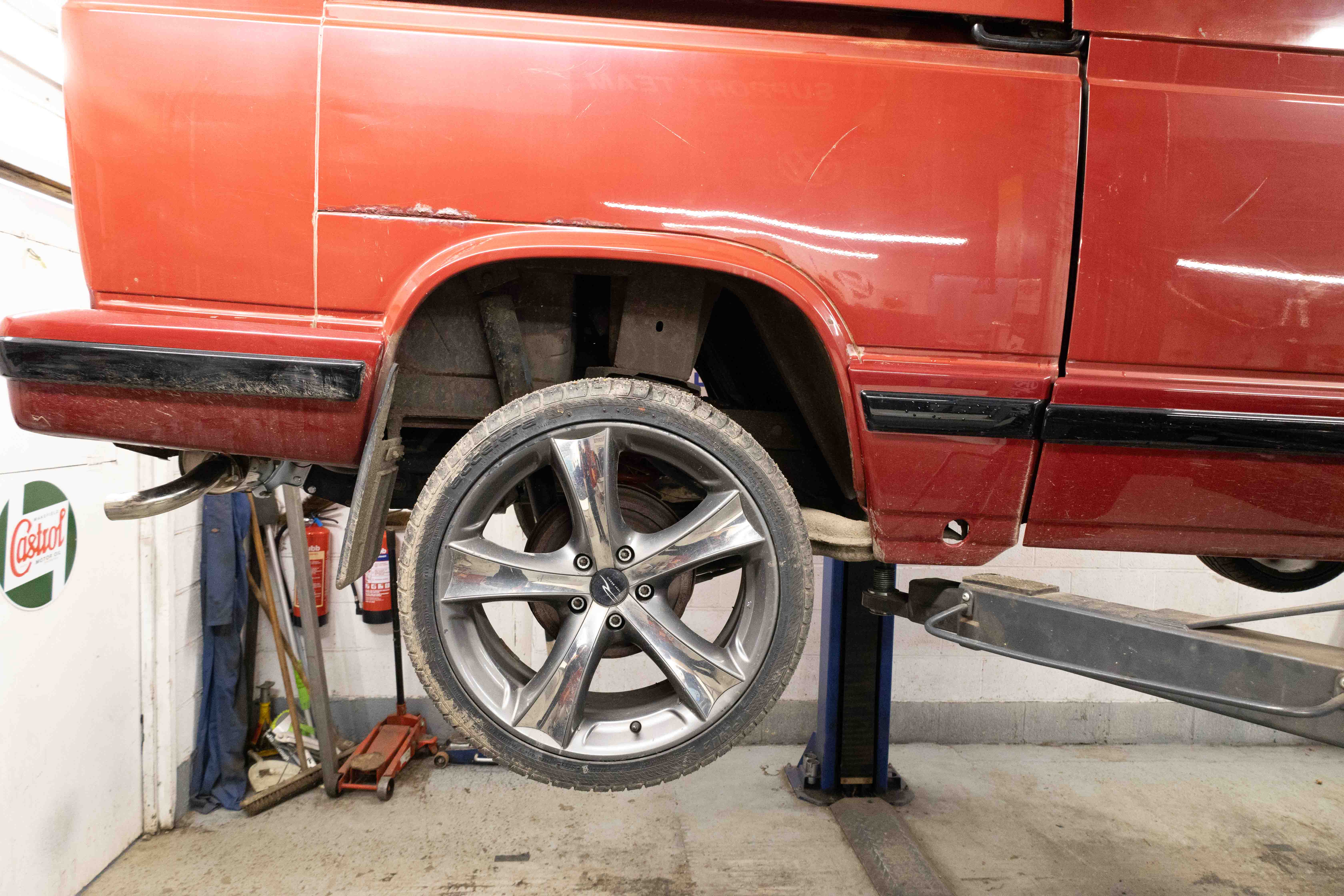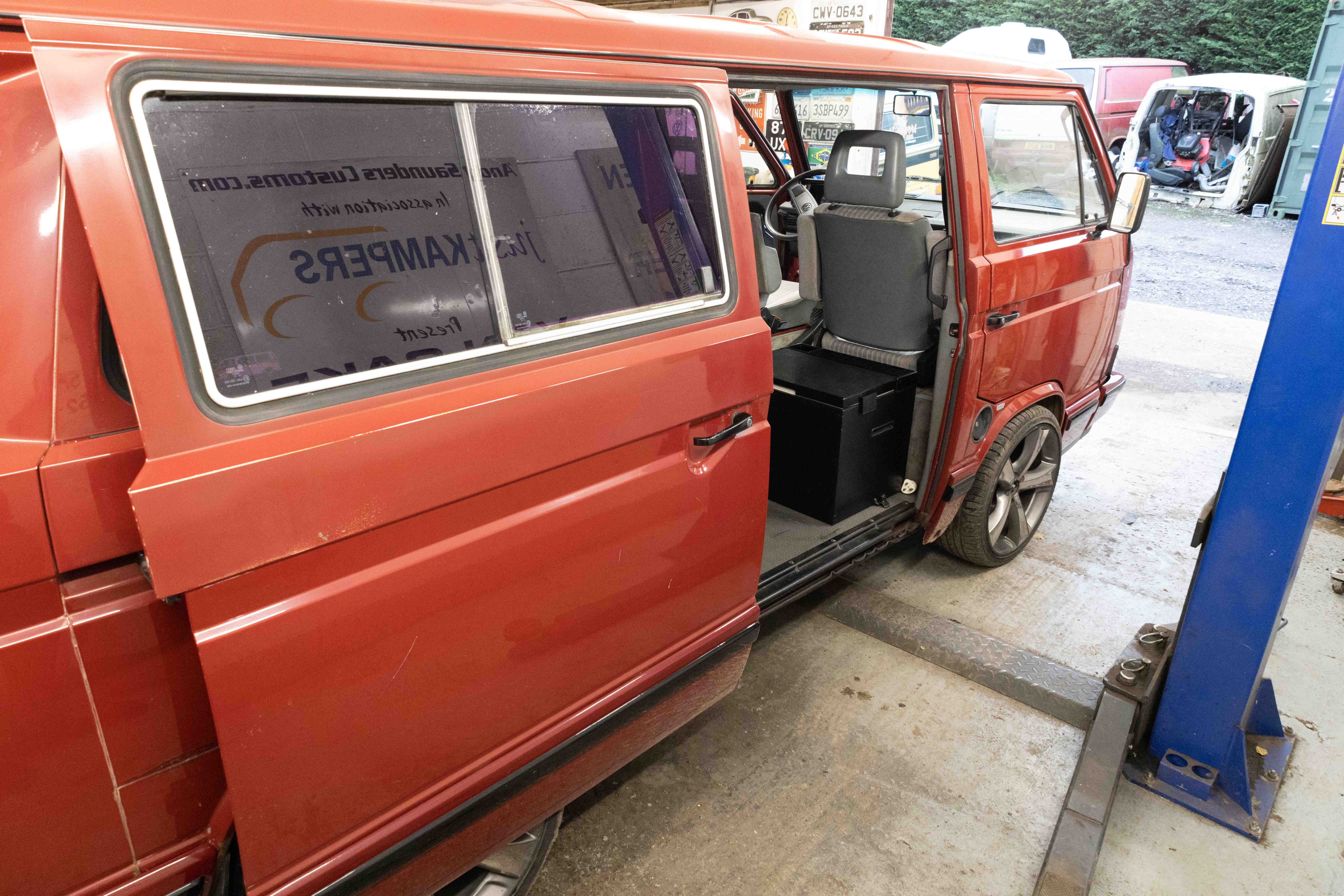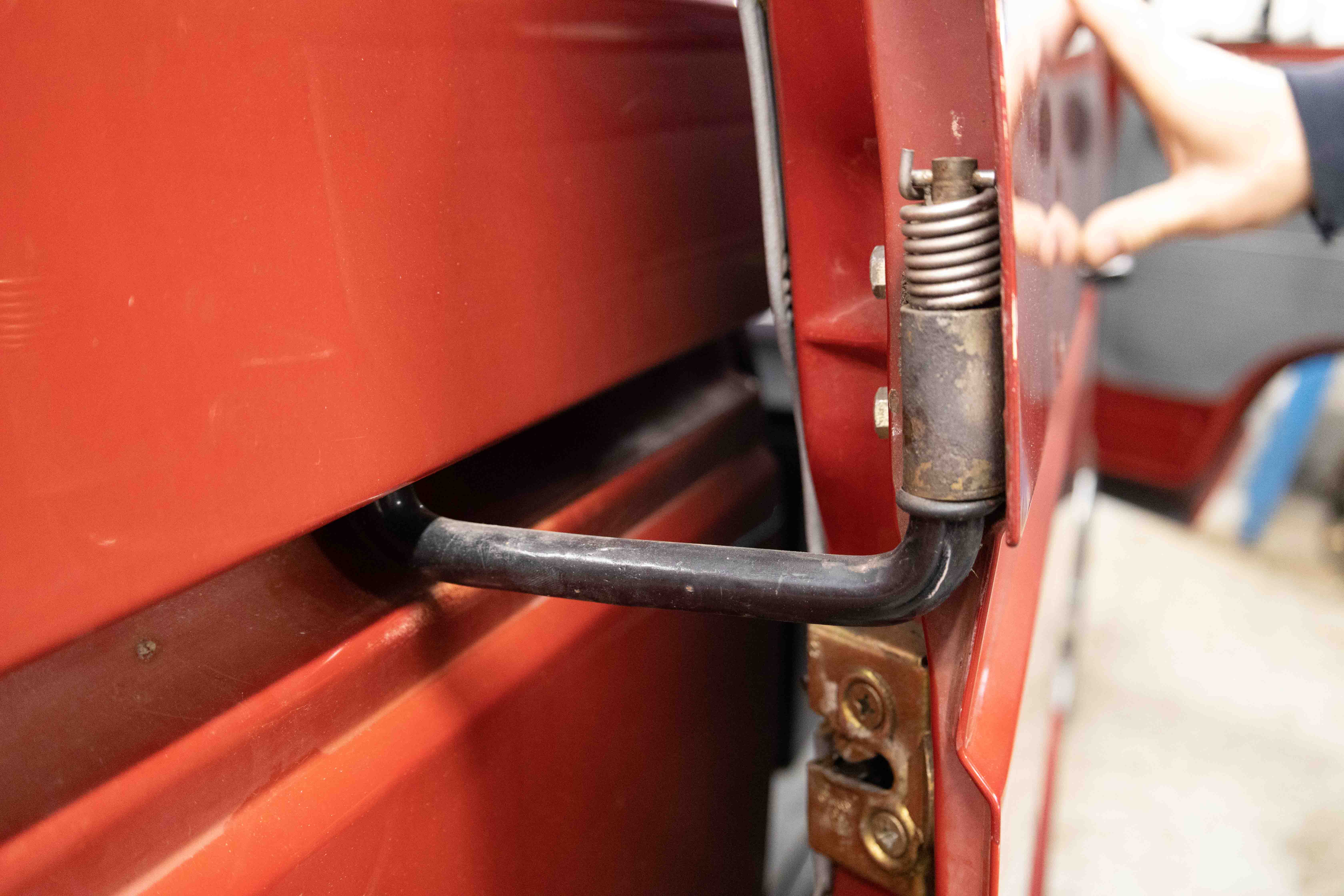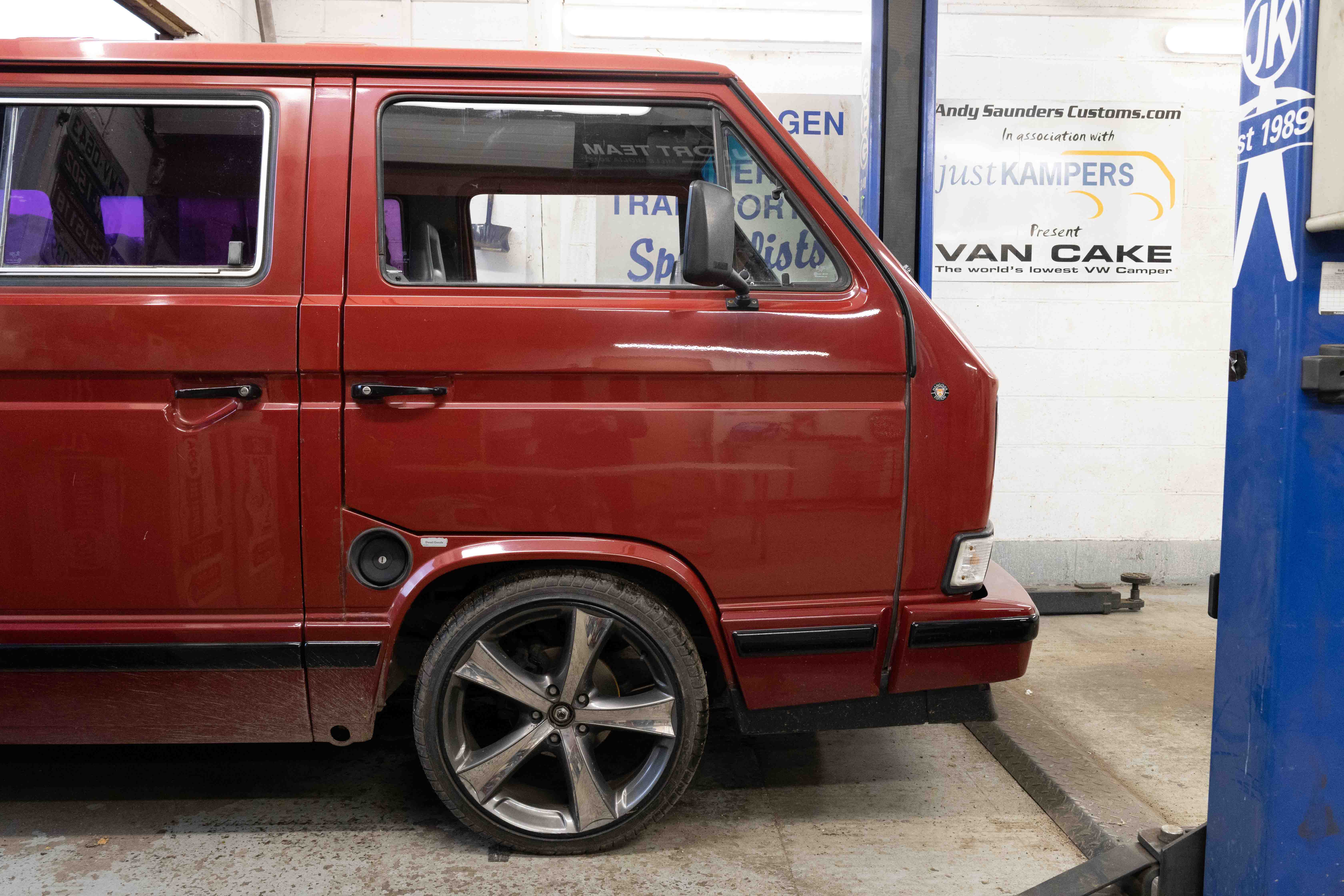 On the subject of door bottoms, check the lower section of the sliding door(s) they're notorious rot spots and early and late doors are not interchangeable. They can also be hard to close without a good slam – something owners picked up on from new – and you need to check the condition of the sliding door runners, which wear out, especially the bottom rollers. Worn rollers will make opening and closing the door even more of a pain.
T3 / T25 engine problems
The bad news is T3s are big units that slogged up and down motorways laden with camping gear, so worn engines are commonplace. The good news is that replacement units are readily available, and a lot of owners take the opportunity to upgrade them. Stock replacement parts and service items can be found here, but if you have a water-cooled Wedge that's lacking motivation you may wish to consider replacing it with a Subaru or Golf diesel engine instead. Controversial and perhaps not something for the purists, but it is a common modification these days.
If an engine is worn it's likely to feel sluggish and emit blue smoke from the tailpipe. White smoke could indicate low combustion temperature, which could be a blown head gasket or a pump timing issue. Wasserboxer engines are usually reliable when looked after, they're just not exactly rapid, so it's best to view that as part of their charm.
Suspension
Early Wedges came with pressed steel lower wishbones, later models came with forged items. Both have week anti-roll bar link arms that break. Upper wishbone inner bushes are prone to wear and the tell-tail sign yours need replacing is a terrible squeak from the offending item when bumping over things. Upper ball joints wear but are an easy fix and all parts, including upgrade items like lowering springs and better dampeners can be found here.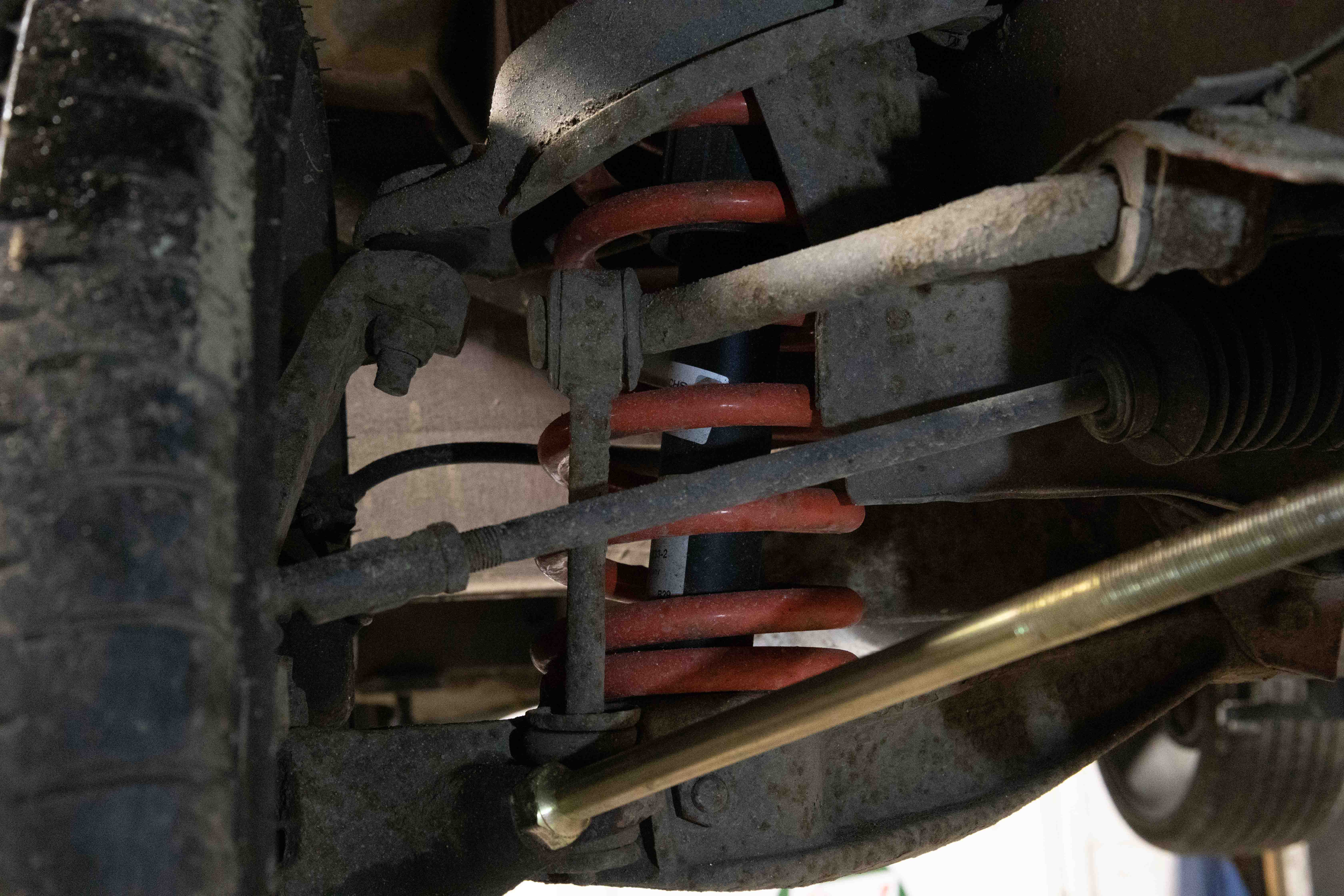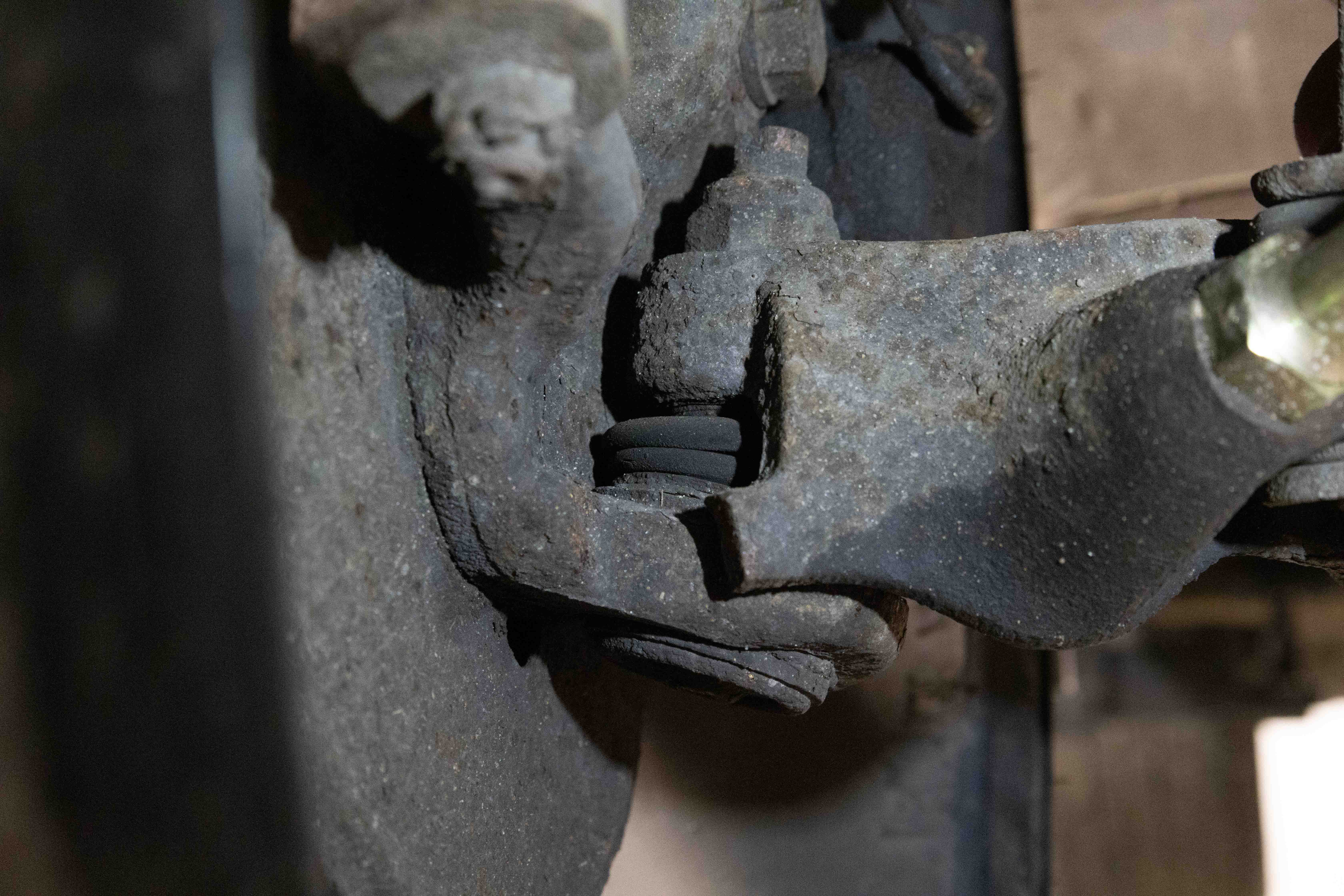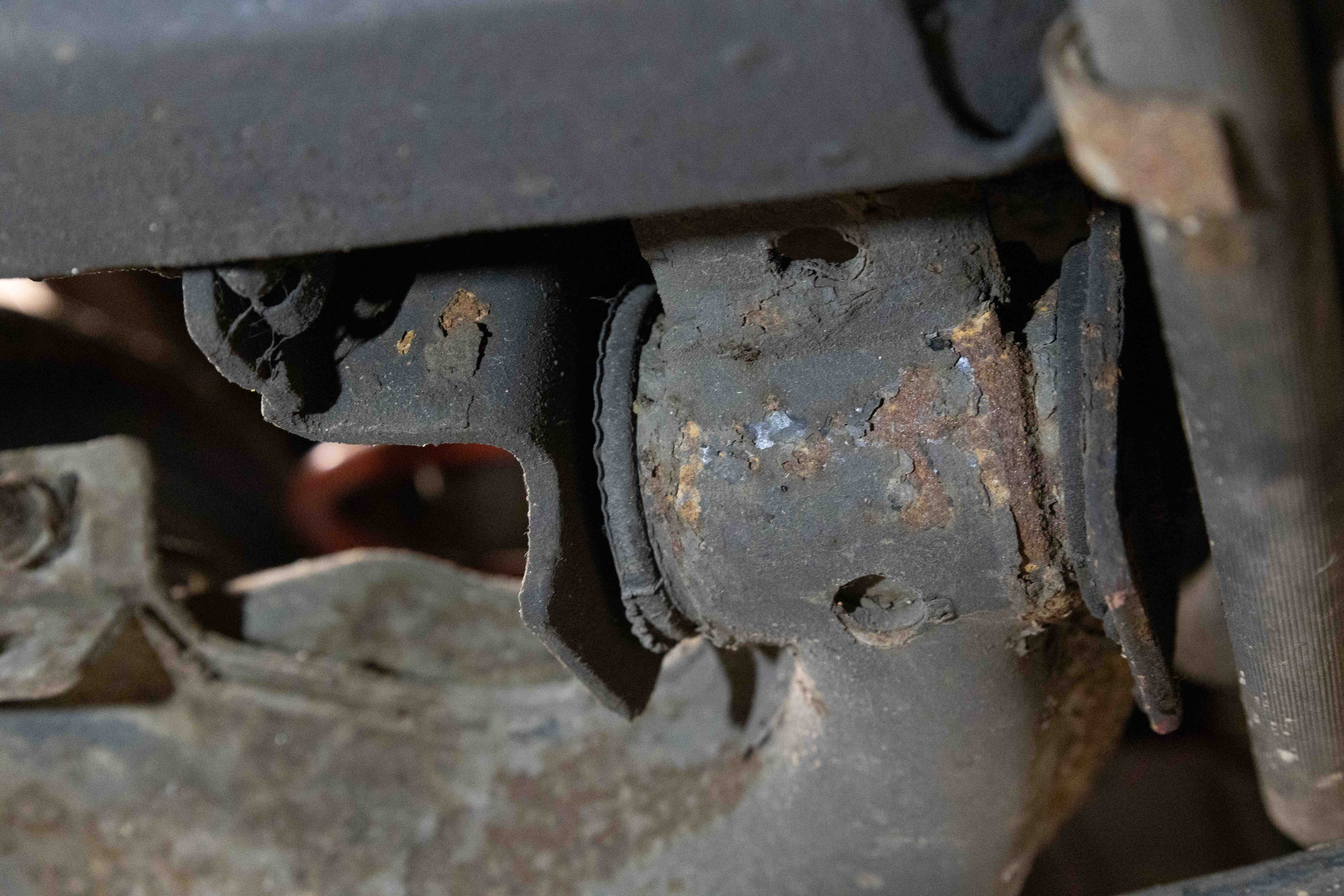 Are VW T3 / T25 brakes any good?
Early examples had brakes that were carried over from the Bay Window and were used until 1986. Bleed nipples can corrode and/or fall off, pistons leak and the flexible brake lines perish. Later brakes fair better and you can find all you need right here should you need to replace anything.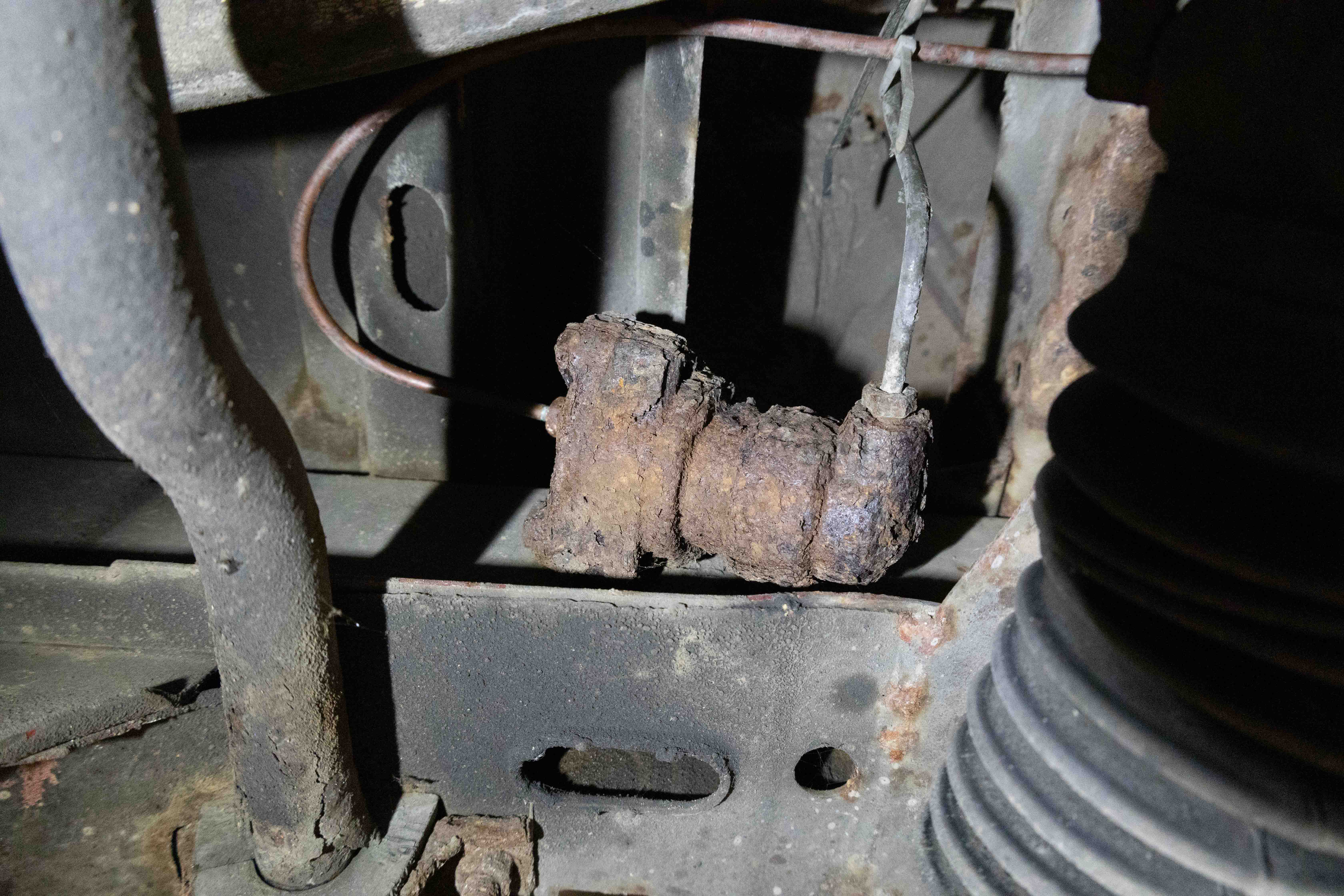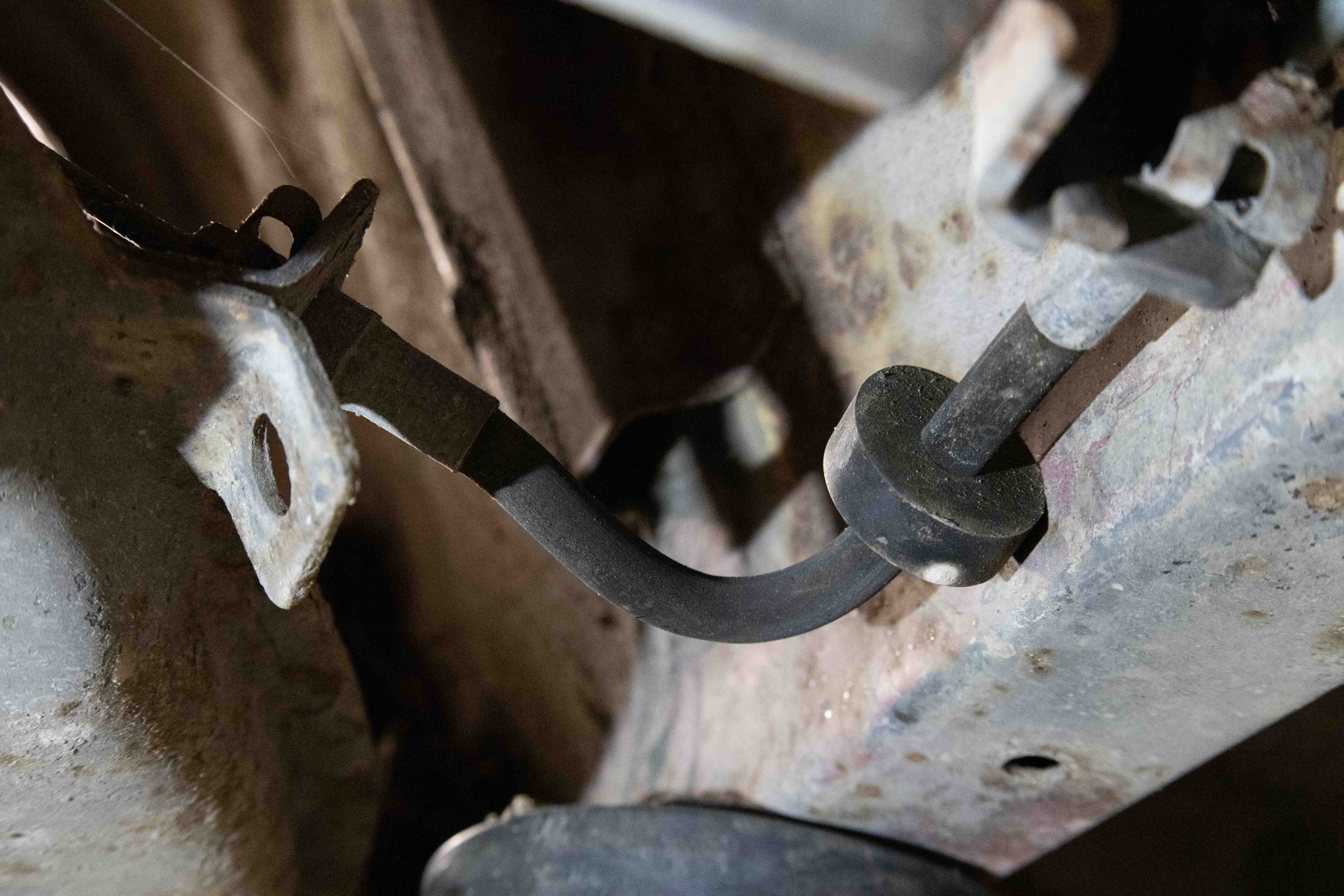 A word about T3 / T25 petrol tanks
Do you smell fuel? If you have an air-cooled model it may be down to a rotten petrol tank. The top of the tank has a valley pressed into it to provide clearance for some of the heating system. Water sits in the recess and rot sets in. Most owners don't realise until they fill their tank over halfway. Fuel tanks aren't hard to replace but there are a lot of fiddly pipes to remove and obviously, petrol isn't something you want to take any chances with. The 2.1-litre engine has a fuel tank with a swirl pot for the injection system but other than that, tanks are interchangeable between petrol and diesel variants.
Is a VW T3 / T25 a good buy?
They can be, absolutely. You just need to buy the right one and then look after it. Ask to see any bills and receipts for any work that's been carried out and even something basic, like checking the oil will tell you if a vehicle has been cared for or not. These are big vehicles so many will have spent their lives outdoors. Something that's been regularly washed and waxed is further proof of a caring owner but beware fresh, shiny paint as a quick blow over can hide all manner of ills, such as the dreaded seam rash. Check underneath for oil leaks that have been allowed to persist and general signs of neglect or faults that have been left unrectified.
What are VW T3 / T25 Campers like to drive?
They're certainly more refined than their Split and Bay Window forebears. Comfort and refinement was much improved for the third generation Transporter and even the driving position feels more car-like. Bigger engines, bigger brakes and things like power steering and electric windows on later, higher-spec models all add to the driving pleasure. Ride quality is good on anything that hasn't been slammed to the ground and automatic or five-speed gearboxes make motorway driving a more relaxed affair. If you want the old-school rear-engined Bus format but need more space and creature comforts a T3 is the way to go.
VW T3 / T25 Camper interiors
There were as many conversions carried out on T3s as Splits and Bays so it's a case of finding a vehicle that works for you and checking everything is there and works as it should. Even big ticket items like fridges, hobs, rock 'n' roll beds and factory-style upholstery are easy to come by if required, but replacing anything will add to the cost of buying your T3.
Interior units are usually fairly robust unless water has got in and damaged them but soft furnishings can become tired. We carry a range of trim and storage parts, as well as carpets, over-mats, seats and headliners that can be viewed here.
Westfalia always has and always will be the most sought-after of Camper conversions and you can find a wealth of specific replacement Westfalia parts here.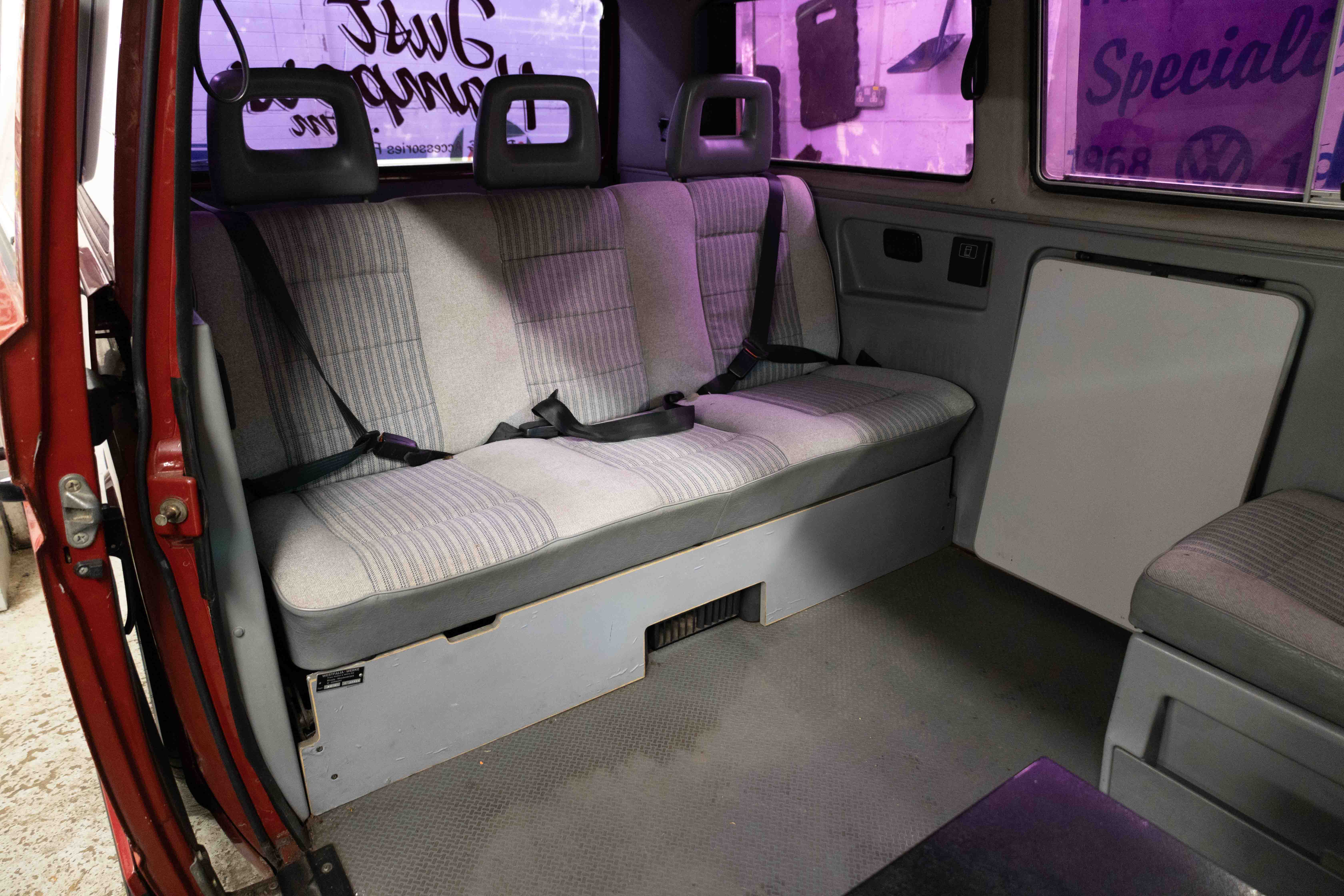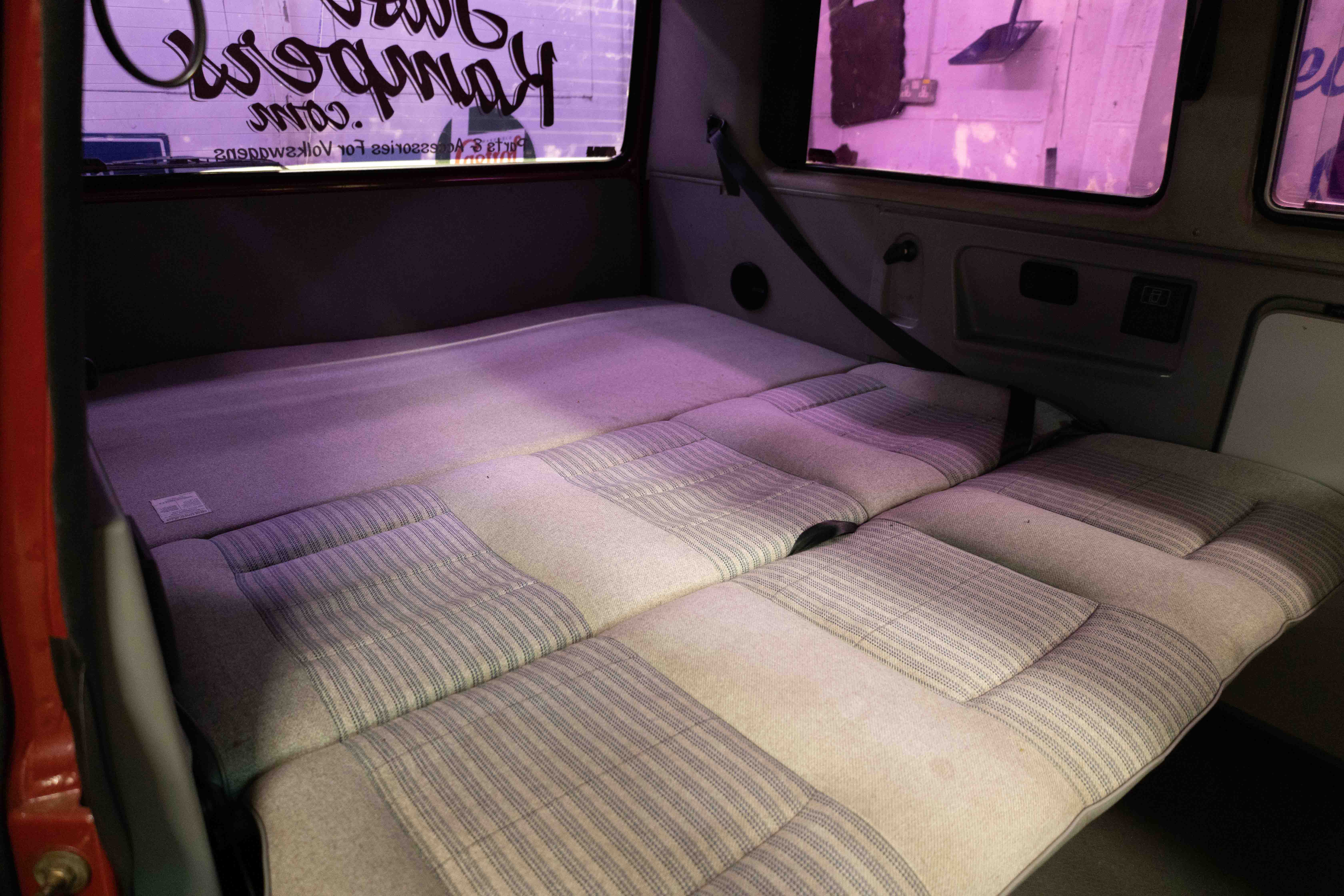 What is a VW T3 Syncro?
VW had played around with four-wheel drive Transporters with the Bay Window but nothing had ever made it into full-scale production until the introduction of the T3 Syncro to the range in 1985. The Steyr-Daimler Puch Works in Graz, Austria were responsible for carrying out the conversions. They came as 14" or 16" versions with larger brakes, wheels and tyres on the 16". You could order a Single Cab or Double Cab Pick-up with Syncro running gear as well as a fully-loaded Westfalia camping conversion if you had the means, but they weren't cheap.
The additional cost of transporting the bodies from Hanover to Austria and then to Westfalia in Rheda-Wiedenbrück racked up the price considerably but they still sold in numbers and a Syncro makes a very capable and tough-looking off-roader that is sought after today. They have all the same problems as a regular T3 but more so. If a particular example has been used as intended then suspension and brake components can have taken a real beating. Mud flung up in the wheel arches and allowed to work its magic will lead to rust issues and engines may have worked harder, but find a good one and wait for it to snow. You'll love it.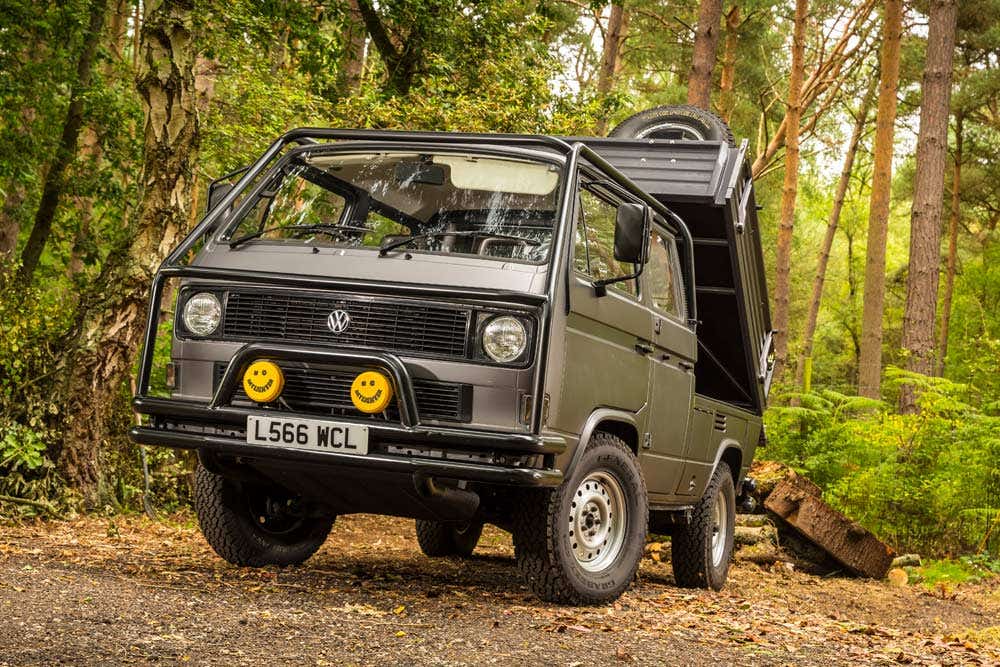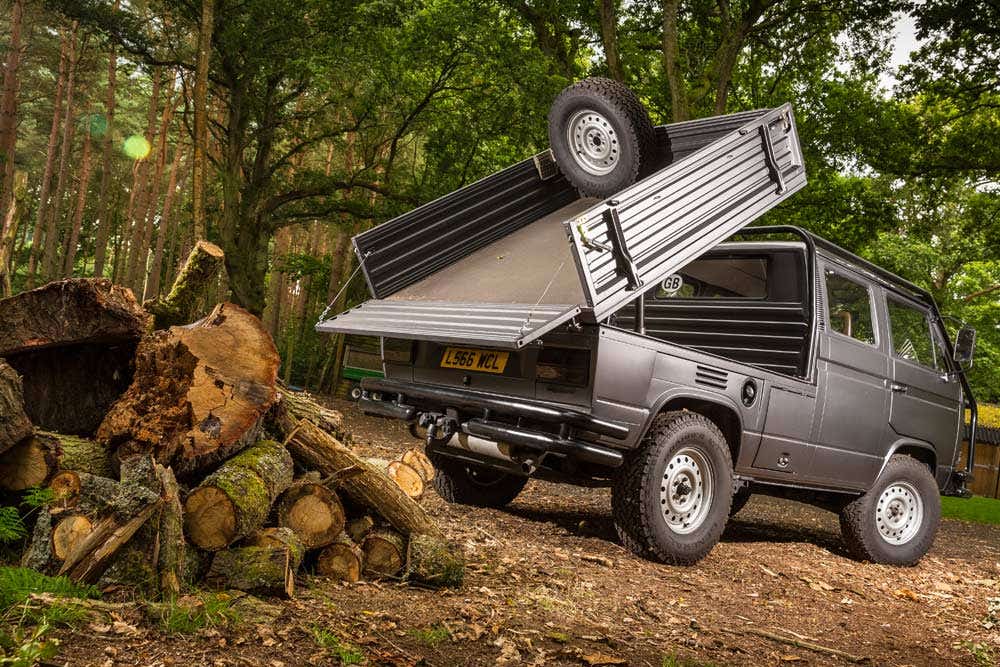 Make the most of your VW T25/T3 viewing
Take our handy VW T25/T3 viewing checklist with you to your viewing and make sure you're covering the critical checks.