Just Kampers
Written by the JK Team
Published 17 February 2021
More from this author
The Best, Essential Campervan Accessories – Van Life Must Haves
Our campervans represent so much more than just personal style – they embody and make very intentional statements about our personalities too.
Much more than just a bold fashion statement, campervans represent a lifestyle choice and when the ability to holiday abroad is becoming a far less than a certain option; more and more people are dipping their toes into the delights of van life. Whether it's a decision to downsize and enter van-life full time or as a way to staycation in style - there is certainly a surge in campervan ownership.

Whichever camper or van you own you can easily customise and convert, these sometimes plain base vehicles, or just accessorise an already converted original; the options are as varied as the owners themselves.

Once you have converted your camper you'll need to stock it with the best campervan essentials. Depending on how you'll use your campervan these will either be van life must-haves or the best campervan accessories to suit your needs.

Either way, these will have some things in common; in a vehicle where space is limited everything will have to work hard to earn its place. Anything that you take with you will need to be great quality, be practical and function well - but that's not to say that there won't be room for some luxuries too.
Best campervan accessories for the interior: Top picks
This quality Loox LED reading light, with twin USB charging ports, is the perfect portable lighting kit. It features 12 bright (good luminance) LED bulbs, with a flexible neck and mounting structure, so that it's adjustable. Its multiple USB ports mean that you can charge up to two other devices, such as a phone.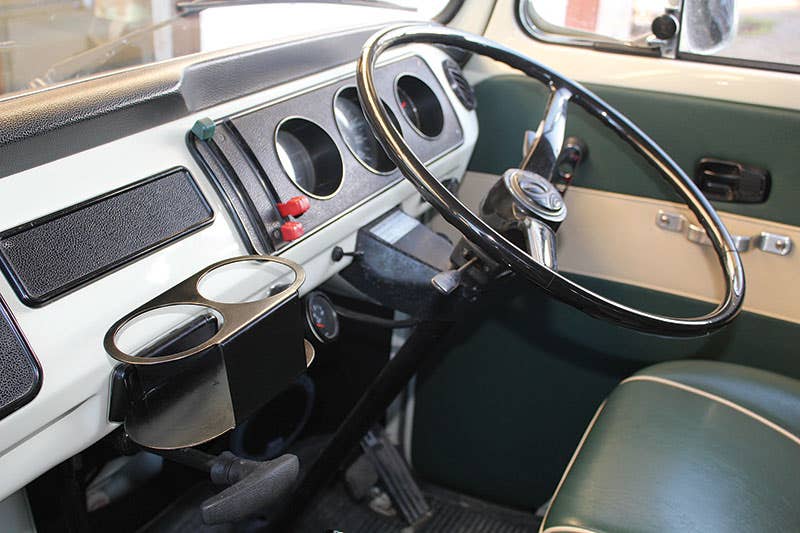 A piece of exclusive kit from Just Kampers, this is a cup holder set for the T2 Bay (1967 – 1979). Finished in powder-coated steel, this is ideal as a perseveration part, and slots easily into an ashtray for quick, convenient installation.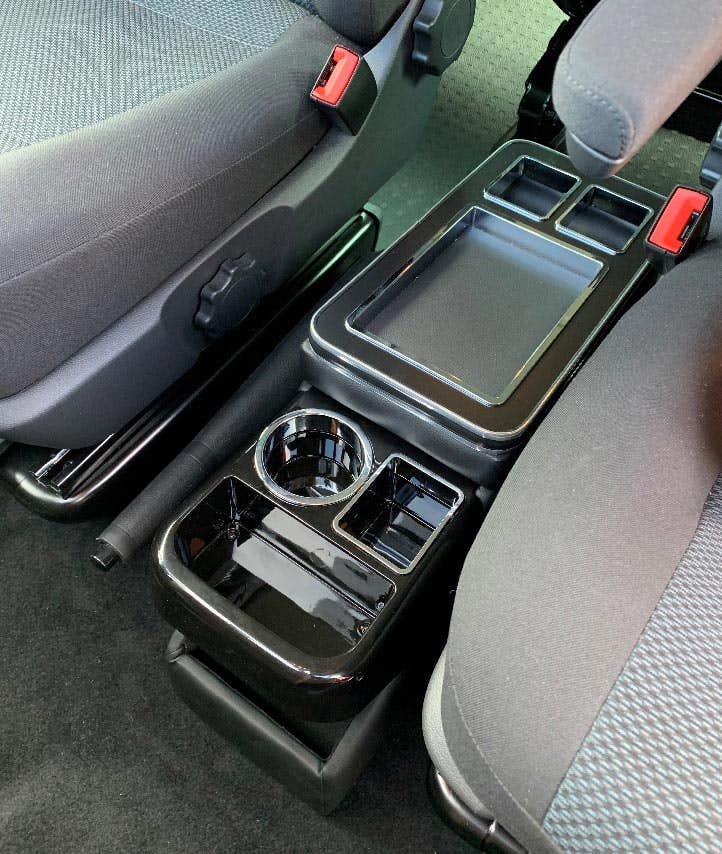 A central console storage box unit can bring style and storage into your campervan. As the T5 - T6 can be a highly functional vehicle, added storage options can give you somewhere to store your personal gadgets or miscellaneous belongings as you travel.
Thermomat sets available for T2 Split and Bay, T25, T4, T5 and T6 with double doors or tailgate
A complete set of nine thermomats, fitted to short-wheelbase T5's (2003-2015) with double rear doors, this kit will keep in the warmth, whilst keeping out the cold. Covering the windscreen, 4-side windows, cab doors, and rear windows, these thermomats are great for regulating temperature in the seasons.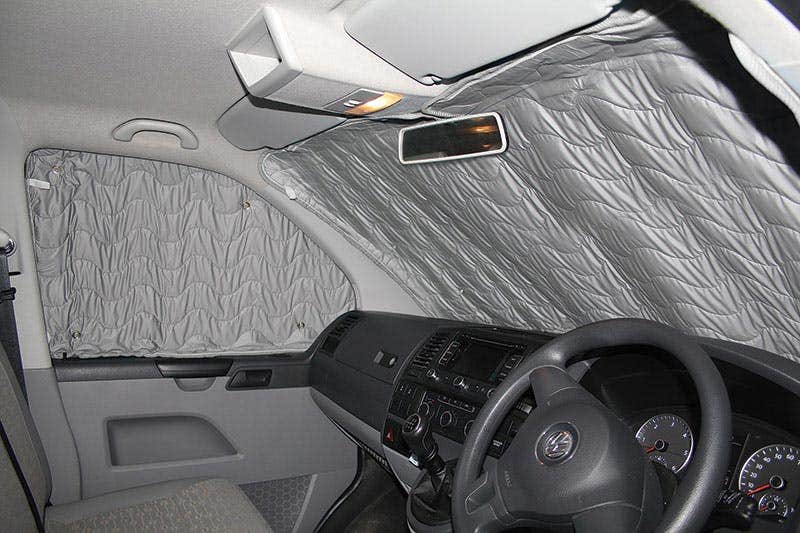 Carry on camping: campervan must-haves
For those travelling to a campsite, or somewhere scenic, a portable barbecue set can be an ideal and convenient option for dining on the move.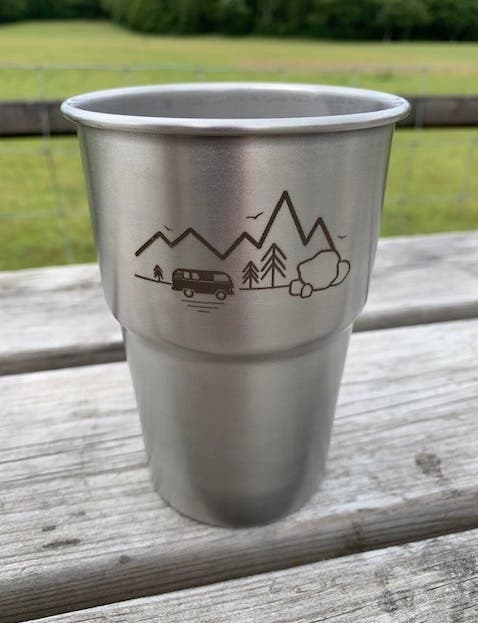 For those with an adventurous spirit, and who are environmentally conscious in their travels, this stainless-steel mug - made from first-grade stainless steel – will reduce plastic waste too.
VW campervan accessories for restorations and repairs:
"How to Keep Your Campervan Alive" by John Muir is an entertaining, informative, and amusing read for any fans of retro VWs. From Beetles (1946-98), to T2 Split Screens (1950-67), and Bays (1967-79), this book contains sound, easily digestible wisdom on servicing and maintaining classic VWs.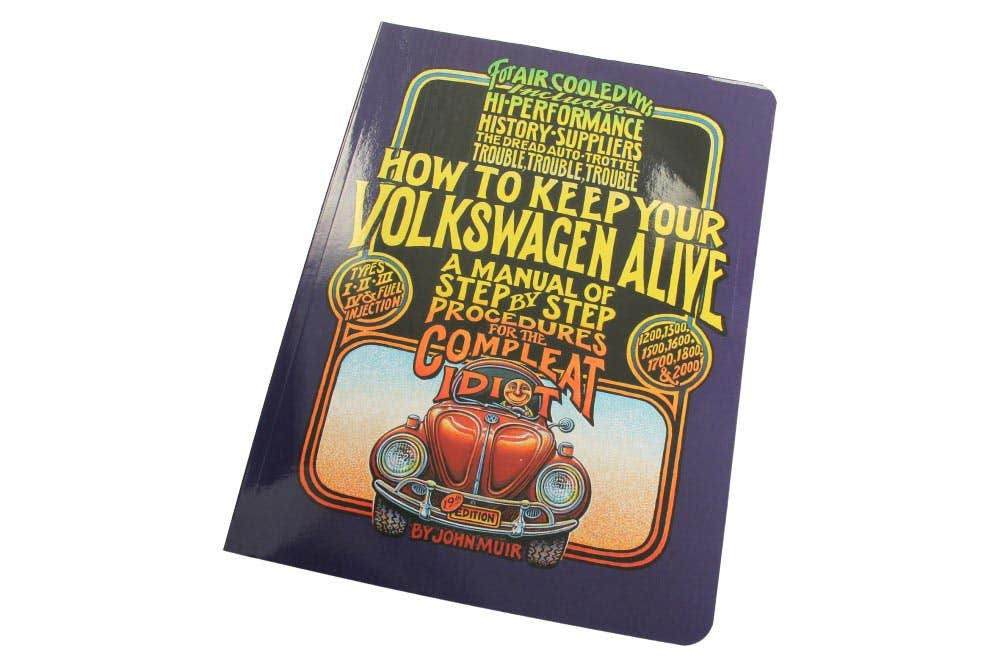 Restorations are an essential part of owning of a vintage or classic VW, whether through restoring bodywork or updating a look or style. With niche knowledge, you can access expert restoration panels from Preservation Parts
Perform a DIY service with our range of Diesel service kits, complete with essential contents to ensure you vehicle health is cared for.
Best Van Life must-haves
If charging your battery has been difficult, especially when you're on the move, then a solar alternative can be helpful. These twin lightweight semiflexible monocrystalline panels can help keep your leisure battery charged.
When you're on the move, washing points can seem scarce. But with this Bullfinch external shower point, you can take a portable washing option with you – complete with a showerhead and hose assembly.
The Fire Fighter 3 metre fire suppression system is a pressurised flexible tube containing FE-36 non-corrosive non-toxic agent that leaves no residue and can be easily cleaned in event of activation. The tube system is easy to install using the supplied ties It requiries no other power or external trigger. In the event of a fire, the tube will activate when the temperature reaches 120 degrees Celsius, protecting you and your pride and joy.
A single burner hob and sink combination unit, with an angled sink waist, and featuring a safety glass lid, is the ideal piece of kit for a campervan conversion. This creates a safe indoor cooking environment, including easy access to clean water.