This week, we're casting a spotlight on another of our quality brands, Febi. We'd like to share with you their history, what they're about, and what quality items they supply to us!
If you've been shopping with us for some time, you've heard of the brand! It's important to share more about our suppliers with customers, so let's talk about Febi…
Who are Febi?
Producers of quality mechanical solutions, Febi's products are manufactured in the home of Bilstein - Ennepetal in Germany.
Since their emergence back in 1923, Febi have worked their way to the top spot in the 'independent aftermarket'. The internationally renowned brand has stood firmly behind their standards for high quality, consistently reflected in the condition of their of products.
Their 99 years of production have built Febi a well-established reputation. Febi are part of the internationally successful Bilstein group; the umbrella brand of Ferdinand Bilstein GmbH + Co.
Febi are family-run and are world-leading specialists in the production of quality spare and reproduction parts. Febi's enthusiasm and confidence in their quality is unmatched, boasted by their three-year manufacturer's guarantee for all parts!
Pioneers within the evolving vehicle maintenance market
Originally founded in Germany by their parent group, Bilstein; Febi have now set up various distribution warehouses around the globe. They recently opened their UK facility, based in Derbyshire. The warehouse measures over a whopping 205,000 sq ft and is home to Febi's advanced, fully automated picking system. Febi's had to move with the times, to keep up with the evolving market! They've done this by expanding and making the most from the worlds technological advancements. The UK's home to a wealth of vehicle enthusiasts; the newly opened Febi warehouse provides their dominant UK market with faster and easier access to replacement parts.
Their decision expand and open oversees warehouse facilities, has massively benefited customers and business. Orders are picked and distributed by a team of robotic cranes and warehouse staff. Febi still have huge capacity for expansion and plan to soon fund the improvement of their robotic picking system. Febi's shows determination and adaptability. Despite their 100th birthday heading just around the corner, they've developed with the world and are now using robots in their warehouses! They've come a long way since their emergence in 1923. They've had to evolve to ensure traders and workshops have access to integral parts, and Febi will continue to do so for years to come.
Discover more information about Febi's business expansion; Garage Wire have produced a short documentary, behind the scenes at Febi's new Derbyshire warehouse.
What do Febi actually make?
Febi specialise in producing quality replacement and reproduction parts, specifically in these following areas:
Steering components,
Suspension parts,
Rubber modules,
Metal elements,
Engine management components for both passenger and commercial vehicles.
Their range includes over 47,000 different technical parts to suit all passenger and commercial vehicles. They emphasise their strict standards of quality, to ensure customers are satisfied with the performance of their parts. If a weakness if found in a product, Febi will do their utmost to fix and improve upon their original. Products are produced to accurately replicate OE parts and their high quality; Febi aim to provide their customers with reliable working parts. As a result, we now rely on them to deliver that same quality to you, our customers!
Here's a few examples of our popular Febi products…
Febi Cambelt Timing Kits:
Febi have spent their 99 years of production, developing the very best for their customers! A popular choice among our VW enthusiasts, are Febi's range of Cambelt Timing Kits. This is the Febi Toothed Cambelt Kit for the T4 2.5 ltr.
Febi's ingenuity provides you with all correct parts required to upkeep the regular maintenance of your T4. This kit is suitable for 2500cc Diesel T4's made from 1990 to 2003, sporting AJT, AHY, AYY, AXG and AXL engine codes. Customer care and attention to detail are important factors for Febi, this is apparent from the forethought which goes into producing these kits. They've considered the threat an old cambelt can pose, and the nuisance involved in replacing these parts.
(Please note: When in doubt, it's important that parts are fitted by a professional. Timing is integral to the performance of an engine, so it's important the job is done correctly. Be sure not to procrastinate the job; VW recommends your cambelt is changed every 60,000 – 80,000 miles travelled, or after every four years.)
We stock other Febi Timing Kits for varying VW T4's models, check these out below: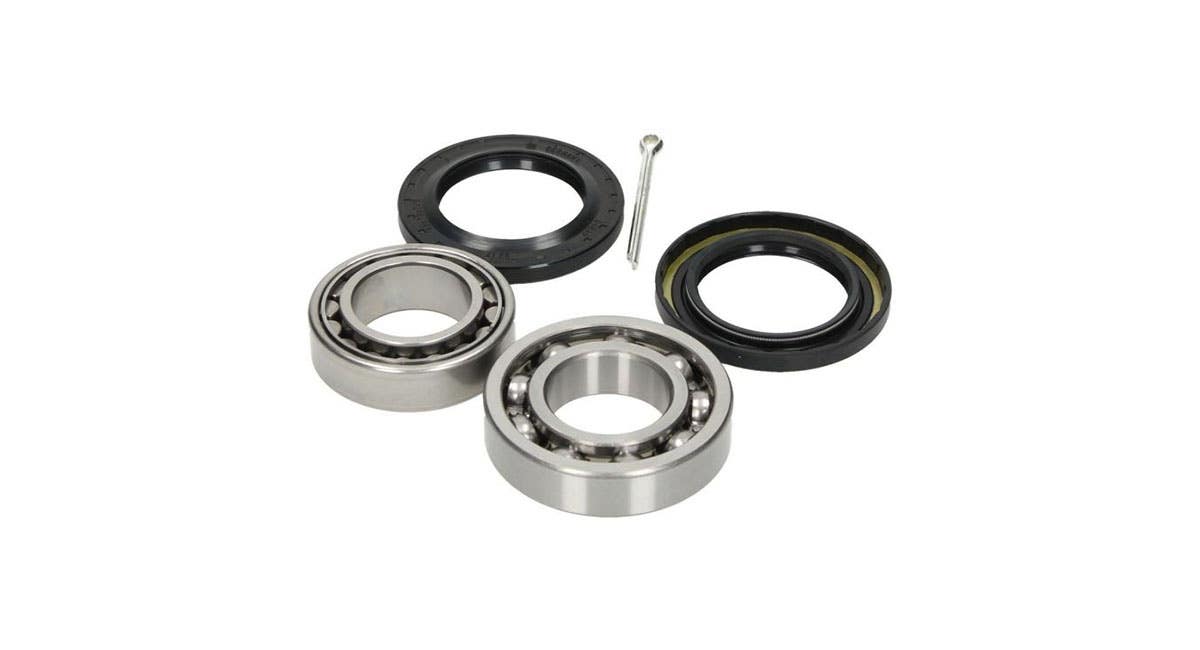 This Febi Kit is comprised from all necessary components required for the replacement of one rear wheel bearing. Febi produce hard wearing and reliable technical components, significant skill is required to support the weight and force of a classic VW vehicle. This kit comes complete with the inner and outer bearing, alongside two hub seals. Made for perfect compatibilty, even with Syncro models.
JK Fitting guide:
Our dedicated team at JK have taken the time to produce a user guide, which takes you through all the required steps for completion of a standard rear wheel bearing replacement. The guide was modelled on a VW Beetle; to navigate these videos on the Just Kampers YouTube channel, please click the relevant video title in the list below.
JK's Rear Wheel Bearing Replacement series is split into three separate video guides:
Empi Kit's we've bundled together:
If we at Just Kampers, see a consistent trend in the products our customers purchase together, we'll sometimes sell them as a bundle kit! Febi's catalogue is now home to over 47,000 technical wear items. This befitted their catalogue with compatibility for pretty much all vehicle types. Febi's true replications of parts makes them easily used aside parts produced by other manufacturers. They're perfectly suited to compilation with other products, so we've compiled numerous bundle kits which feature or focus on Febi products.
These kits are put together to save you time and money. Since they're tailored to suit the requirements of a specific task, when you buy a JK bundle kit, you'll receive all parts necessary for the job and all at a discounted price!
The following kits cater to different applications; we're sharing a variety of kits with you, to document how versatile Febi parts are.
Here's a few examples of our JK Bundle Kits, featuring Febi parts:


What's their quality like?
As we've previously mentioned, Febi really emphasise the quality of their replacement parts. Febi are right to do so, reliability and consistency are their strengths; we stock Febi with pride in our knowledge they'll meet their expectations. Febi have detailed their rigorous testing process on their website, care is considered at every step of the process. To read more about their extensive testing phase, click this link to visit their landing page.
In the unlikely event that you experience a problem with a Febi product, purchased from us, please report it to our Customer Service Team!
Get in touch via our email address: sales@justkampers.co.uk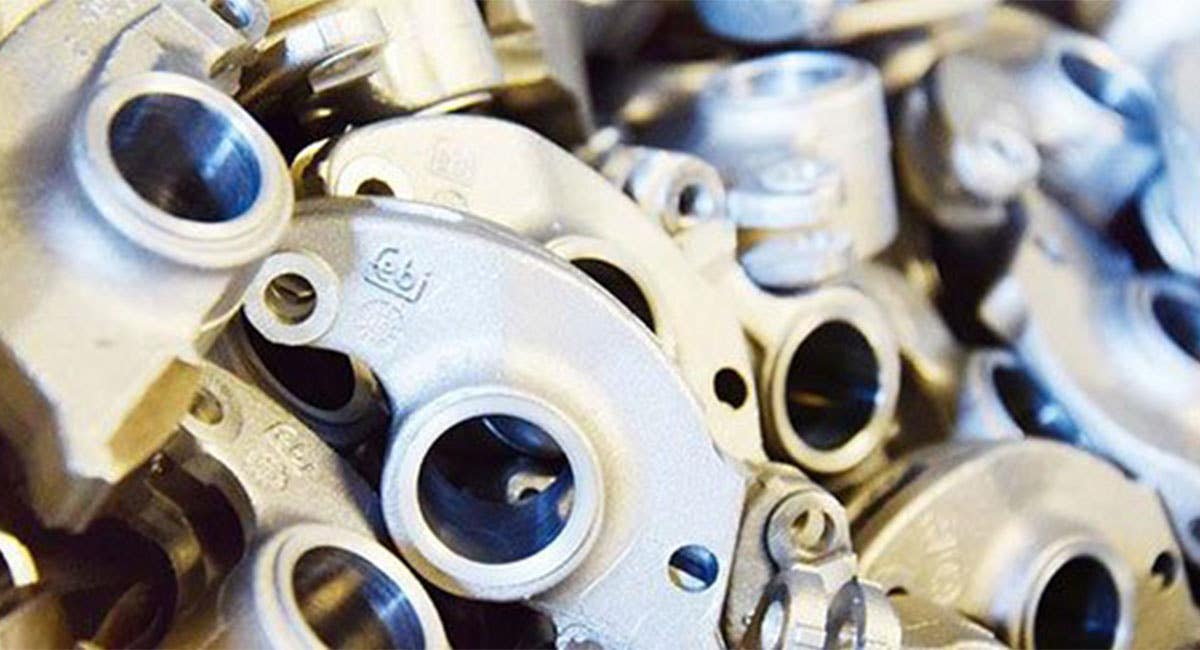 Want to hear more about Febi?
You can keep track of incoming news and updates to their catalogue by following Febi on their social media platforms!
Please follow the corresponding links below, to discover new content: