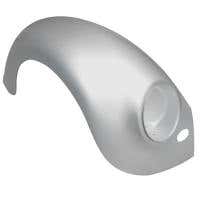 VW Beetle Silver Weld Through Front Panels
Just Kampers are stocking the full catalogue of BBT Silver Weld Through front wings for your VW Beetle. Available for early Beetles, with and without the horn grill, these wings have been created to an exacting specification and then coated in BBT's silver primer, which you won't need to remove before the welding start.
Buy now from Just Kampers, and get free delivery on orders over £75.