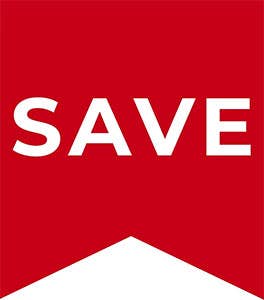 Under Dash Tray VW T2 Bay 1967-1979
Under Dash Tray VW T2 Bay 1967-1979
OEM Part Number
211-857-115/V
VW T2 Bay Window under dash storage tray. Fits T2 Bay Windows from 1967 to 1979 Excluding deluxe vans with arm rests.
Made in the UK for Just Kampers this under dash tray holds 2 x drinks cans, cd's tapes and features useful storage pockets. This is a 3 part kit with fittings. Requires some DIY skill to fit. Will not fit deluxe vans with arm rests.
VW T2 Bay Window under dash storage tray. Fits T2 Bay Windows from 1967 to 1979 Excluding deluxe vans with arm rests.
More Information

| | |
| --- | --- |
| Country of Manufacture | United Kingdom |
| EAN/UPC | 5060661041199 |
| Width (CM - Packed) | 26 |
| Height (CM - Packed) | 12 |
| Depth (CM - Packed) | 71 |
| Manufacturer | Just Kampers |
| OEM Part Number | 211-857-115/V |
VW T2 Bay Window

(1967 - 1979)

Air-Cooled Petrol

1600cc, 1700cc, 1800cc, 2000cc

LHD, RHD
Customer Reviews
Good but fiddly and a tad overpriced

I bought this because storage space for little things in the VW Bay camper is limited to the glove box and I also wanted a spot to hold a drinks can or disposable coffee cup.

The trays themselves are robust enough but definitely have a bit of a cheaper plastic feel to them which is a shame as it means I think they are a wee bit overpriced for what they are. The instructions are generally clear enough but I don't know why they had you drill your own holes. I followed the instructions to the letter and double checked every measurement before I drilled anything and even made sure to secure the drill bit from sliding before I made the holes and yet the alignment of the two trays to the handbrake piece was still not exact. I think it would have been better if the holes were already pre-drilled in all the parts as even the supposed dimples that should have been marked on the handbrake mount were nowhere to be found. The shelves also do not connect with any of the front panneling at the back of the shelves and so feel very flimsy. I will have to rig up something to connect them together and then find a way to support it from the back.

I should also mention that it's not the fault of the unit itself but I could not get my handbrake handle off at all. The pin isn't there so I don't know if it's rusted on tight or been glued on or what but it just would not budge. This made fitting the handbrake piece much more difficult as I needed to saw it as per the instructions.

It seems that it would have been easier to have pre drilled holes which you then fit the two trays to and then you fit the whole unit over the removed handbrake stem.

A good buy

I bought this tray not confidant that it would be that good so I was pleasantly surprised when It arrived, that it is very good. It took me just over an hour to fit the tray and it will be a very useful addition for bits and pieces maps, sunglasses etc. You need to mark it out carefully as it did say on the instructions there are dimples where you have to drill but mine did not have any. I put masking tape on where you drill so you can see the marks easily. I don't see why it can't come predrilled except for the hole at the back.
All in all I would recommend this tray

http://www.aliexpress.com/store/product/2014-Camisa-Dudalina-Masculina-Camisetas-Masculinas-New-Winter-Men-s-Double-Collar-Long-sleeved-Shirt-Casual/1163347_32236997646.html

I'm not that much of a online reader to be honest but your sites really nice, keep it up! I'll go ahead and bookmark your site to come back in the future. Cheers
Seen This Product Cheaper Elsewhere?
If you have seen the same product cheaper elsewhere then please let us know.