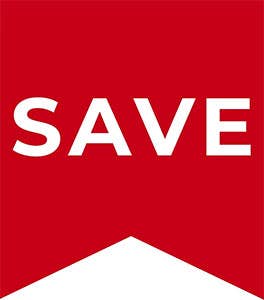 Maxxair MaxxFan Deluxe Remote Controlled Vent with Tinted Rain Cover (400 x 400 mm)
OEM Part Number
075-00K-I40/T
Quality MaxxAir product. Looking to get some more airflow into your vehicle while camping, but don't want to let the rain in with the breeze? The MaxxFan Deluxe could be just what you're looking for! Whether you've got a converted campervan, a caravan or RV, this all in one system will give you total control over the temperature and ventilation.
The MaxxFan Deluxe has an opening roof vent, to let fresh air into your living area, as well as a fan to draw in cooler air, a heater to provide warmer air, and a rain cover so you can leave the roof vent open if it rains.
At a glance:
• Supplied with a thermostat, so you can control the temperature in your camper,
• The remote control lets you operate the MaxxFan from wherever you are in your vehicle,
• Rain cover means you don't have to rush to close the vent if it rains,
• Integrated flyscreen stops bugs from sneaking in,
• Designed to fit standard European roof openings of 400 x 400 mm.
The rain cover on this unit is tinted translucent plastic, which lets some light through. This makes the MaxxFan Deluxe ideal for use in living areas or bathrooms, but may not be suited to bedrooms. You'll be able to open and close the vent using either the remote, or using the knob located on the unit itself. The MaxxFan Deluxe runs on a 12-volt motor, which powers a 12-inch, 10 blade fan. This fan unit is designed to run as quietly as possible, so it won't disturb your sleep if you have it working away at night.
There are 10 speeds on the fan, so you can control how much air flows into your vehicle. At higher speeds the unit is also great at removing smells from cooking if you've got a camping kitchen in your vehicle.
If you don't want to have to think about temperature and airflow while you're enjoying a break in your camper, you can set the unit to adjust itself automatically to maintain a comfortable temperature, set by you. The MaxxFan Deluxe works so well, that it can move up to 900 cubic feet of air per minute (900 CFM).
You can also use it as a ceiling fan, when the rain cover lid is closed, which will help you feel cooler without drawing air in from outside. Supplied with all the fittings and kit you'll need to install it, the MaxxFan Deluxe fits standard European roof openings of 400 mm x 400 mm in any campervan, caravan, motorhome or RV, simply replacing an existing skylight. Electrical information: You'll need to connect your MaxxFan Deluxe unit to a 12-volt power supply, and factor it in to the amp draw demand of your leisure battery.
Working at 100% power, the fan unit will draw roughly 2.66 amp hours per hour, while on 10% speed the fan will draw around 0.15 amp hours per hour. Please ensure that you check that your vehicle's electrical set-up will be able to handle the additional draw from the MaxxFan before installation.
Installing the MaxxFan Deluxe:
Full instructions are supplied with the MaxxFan Deluxe unit, which also cover how to use the remote control. These should be carefully followed when installing this product. It can be done at home as a DIY job if you have the tools, skills and experience to do so.
However, we recommend that you take your vehicle and the MaxxFan Deluxe unit to a professional if you're in any doubt, to ensure that the fan is fitted securely and wired safely.